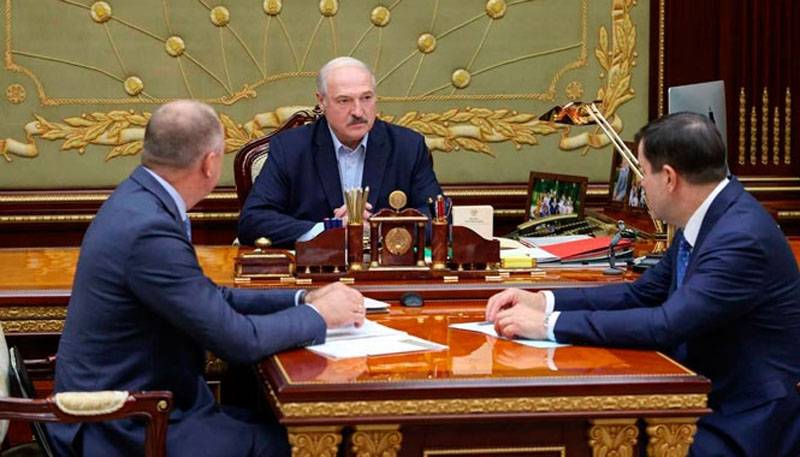 The network discusses the statements made by the President of Belarus Alexander Lukashenko during a conversation with the head of the interim administration of Belgazprombank, Nadezhda Yermakova. Lukashenko thanked Ermakova for the work she is doing to "save the bank" and added literally the following:
If Gazprom refuses it, God be with them. You can't ruin a bank.
Lukashenka said that "he sees no particular interest in preserving Belgazprombank from Gazprom.
Ermakova, answering Lukashenko, said that the Russian owners of the bank did not contact her. After that, she added that the bank "may not be as big as it was before."
On the same day, the President of Belarus heard a report from the heads of the Investigative Committee and the KGB of the republic. The report was devoted to the detention of 33 Russians, who are called "militants of Wagner PMC".
Lukashenko said that many facts are "interesting":
I see our older brothers are silent. They no longer shout that they sent these guys to Istanbul. There was no Istanbul and could not be, as it turned out in practice.
According to Lukashenko, this group had other goals, and now the task of the Belarusian special services is to clarify these goals.
At the same time, the President of the Republic of Belarus declared that the detainees should be treated "carefully." He stated that they were "to blame, but not so much that harsh measures were taken.
Lukashenka about the detainees:
They are soldiers. They were ordered - they went. It is necessary to deal with those who sent them here.
After Lukashenka added that only the president can give permission for servicemen to enter Belarus.