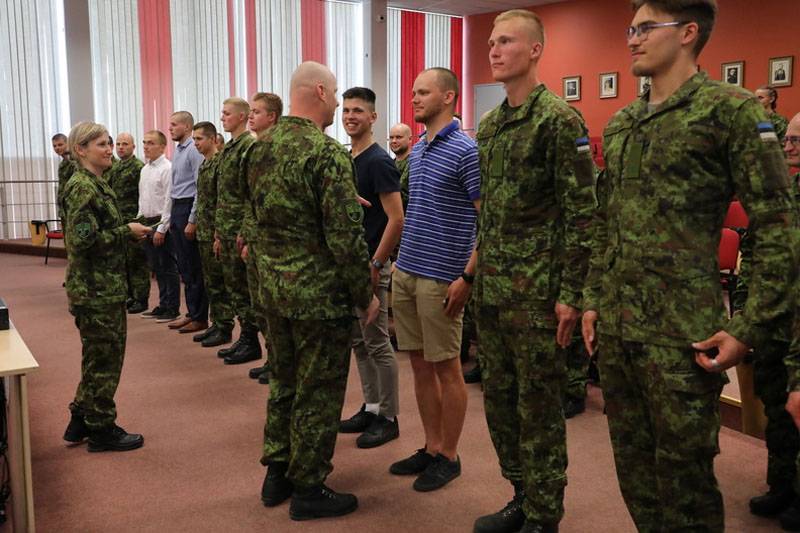 The Estonian Ministry of Defense previously published photographs from the ceremony of presenting commemorative badges for reservists who were called up for military training. The ceremony took place at one of the Estonian military bases and attracted the attention of Estonia's NATO partners.
After the publication of the photographs, users from Western NATO countries drew attention to the lineup of people awarded with commemorative badges.
Words of surprise are expressed at the Estonian system, in which the reservists present stand both in military uniforms and without them. Particular attention was drawn to the people who are in the central part of the formation in a T-shirt and shorts.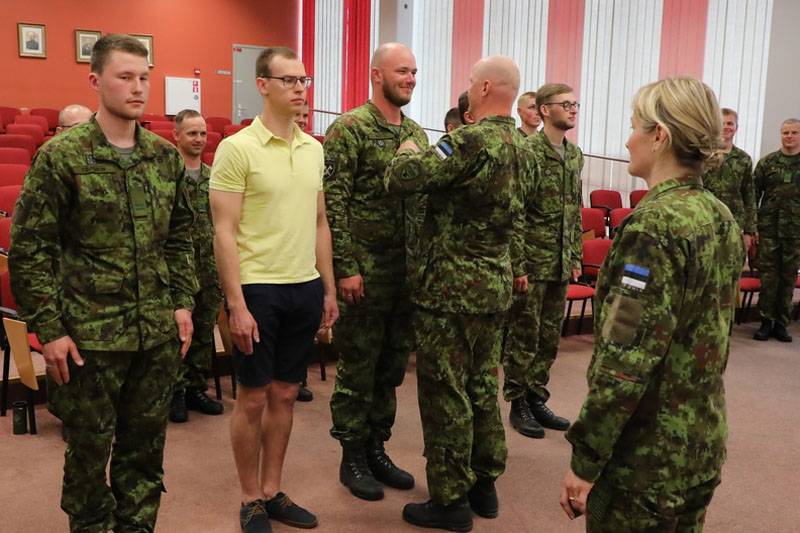 A few comments:
Does this mean that the Estonian guys themselves perceive the military training as an easy summer walk?
Why are they dressed anyhow?
Maybe they didn't have enough military uniforms.
It is also noted that in the Estonian system they are not in height, but the awarding itself "resembles a school event".