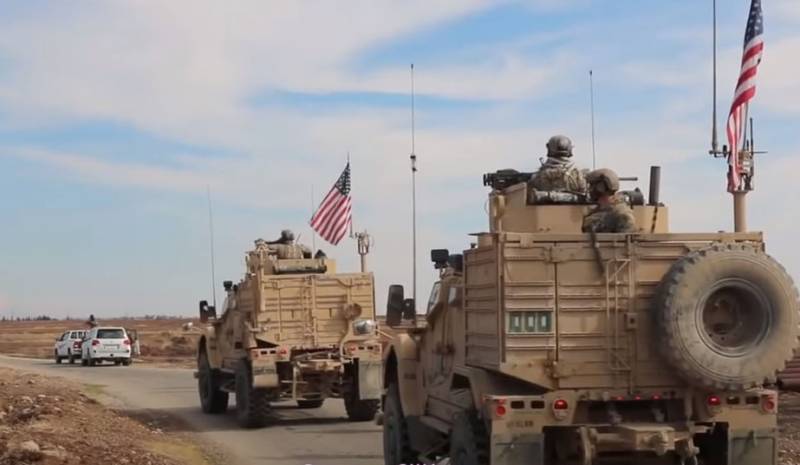 There are reports from Syria that the United States has signed an agreement with the so-called government of Syrian Kurdistan on the production and processing of oil in the northeast of the SAR. The fact of signing an agreement with the "Syrian Democratic Forces" (SDF) is also confirmed by US Senator Lindsay Graham. He is considered one of the main curators of the actual illegal withdrawal of Syrian oil from the turnover of official Damascus in the interests of the United States.
In violation of international norms, the United States concludes an agreement with de facto separatist forces. At the same time, in the United States itself, the agreement with the Kurdish "authorities" on Syrian oil is called "an important economic step to support the economy of Syrian Kurdistan."
It became known that the equipment for the creation of two modular oil refineries will be delivered from the USA to the northeast of the SAR. In the places of their construction, there is already an American military contingent, as well as representatives of the Kurdish armed formations.
Lindsay Graham said that he held talks with the Kurdish General Mazlum. It also became known that the deal with the SDS was fully controlled by the US State Department.
The agreement was signed against the backdrop of Washington's imposition of a new package of sanctions against the Syrian authorities, including President Bashar al-Assad. Sanctions against the Syrian government in the United States are called "Caesar's law." At the same time, it is once again noted that the United States "does not consider the Assad regime to be legitimate." The deal with the Kurds is considered part of this US law.
According to the latest information, the Americans are exporting oil produced in Syria to Iraqi territory. At the same time, the Kurdish forces get the real crumbs from oil production - the funds on which the United States arms the Kurdish groups. The bulk of the proceeds from the actual smuggling of oil goes to American companies.