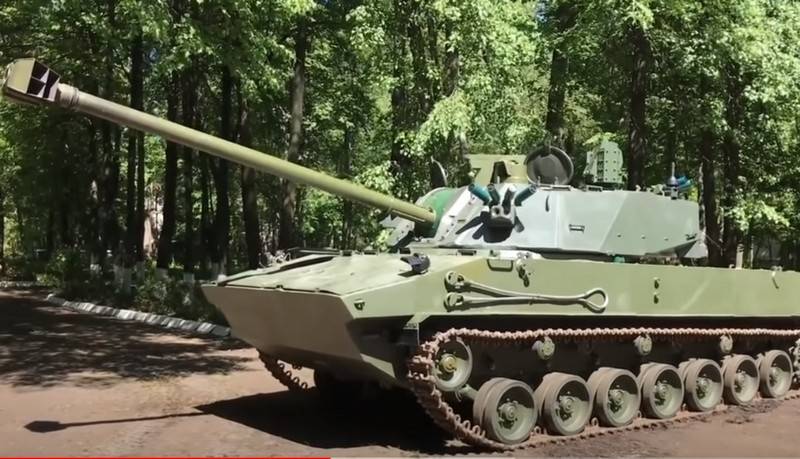 The newest self-propelled artillery gun "Lotos", developed in the interests of the Airborne Forces, has entered acceptance tests. Reported by RIA
News
with reference to a source in the DIC.
According to the news agency, the 120-mm CAO has already passed bearer tests and is currently undergoing acceptance tests, during which the military at TsNIItochmash take a sample and give an opinion on its readiness for preliminary tests.
As part of the tests passed, the newest self-propelled gun covered 80 kilometers and fired 14 shots. Of the 57 points of acceptance tests, Lotus still has seven more to carry out, including checking the stoppers, navigation systems, and weighing to determine the combat weight
- said the source.
Recall that a prototype of a 120-mm self-propelled artillery gun was first shown on the move in early June last year. Today, i.e. On August 1, 2020, a dynamic demonstration of the "Lotus" to the public was made at the Alabino training ground (Moscow region) as part of the celebrations dedicated to the 90th anniversary of the Airborne Forces (Airborne Forces).
The newest airborne floating self-propelled artillery gun "Lotos" was created on the BMD-4M chassis and is intended for the Airborne Forces of the Russian Federation. Mass - 18 tons, speed - up to 70 km / h, power reserve - at least 500 km. Combat crew - 4 man. The rate of fire - 6-8 shots per minute. Firing range - up to 13 km.
CJSC "Lotos" is designed to replace self-propelled 120-mm self-propelled artillery and mortar units 2-9 Nona and its modifications that are in service with the Airborne Forces.