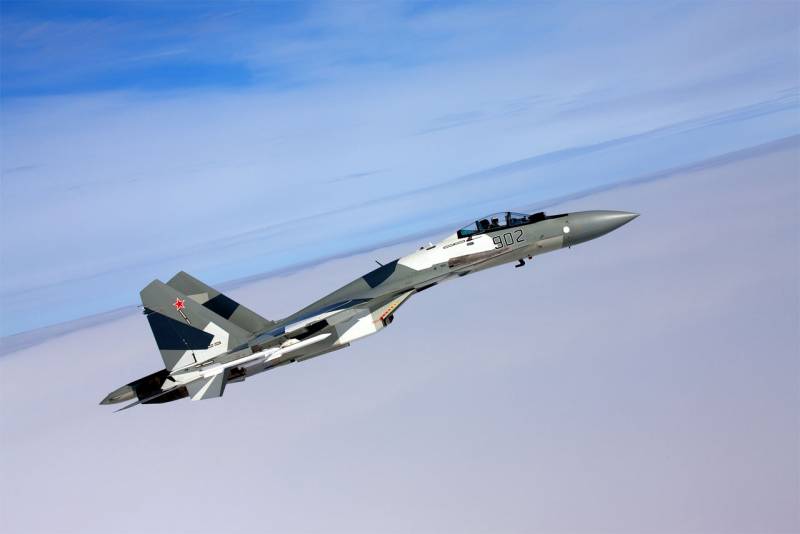 The Chinese edition of Sohu came out with a material that examines the situation with the implementation of interceptions by Russian fighters of US Air Force and Navy aircraft. The author notes that in the United States, it is often reported about the "unsafe and unprofessional" actions of Russian military pilots who go to intercept.
From the article:
Such statements coming from Washington indicate that Russian pilots have clearly groped the pain points of the military
aviation
USA.
In particular, an example is given of a maneuver associated with the interception of a P-35A Poseidon anti-submarine patrol aircraft by a Su-8S fighter over the eastern Mediterranean. The author tells the readers that the Russian pilot flew the Su-35S at high speed just over 8 meters in front of the nose of the American aircraft.
From the material:
Such actions by the Russians scare the US Army.
At the same time, the author writes in the Chinese media that "the power of the Russian military aviation is significantly lower than the power of the Soviet military aviation, but the actions of the Russian military pilots show a high level of training."
In Sohu:
Russian pilots have always been known for their courage.
It is noted that the actions that the Russian Aerospace Forces are taking when intercepting US aircraft "lead to a knockdown for the Americans." The author believes that this is an effective means against American provocations, which are often carried out thousands of kilometers from American air borders. The material cites as an example the activity of the US Air Force (Navy) in the South China Sea, to which Beijing is looking for an answer.