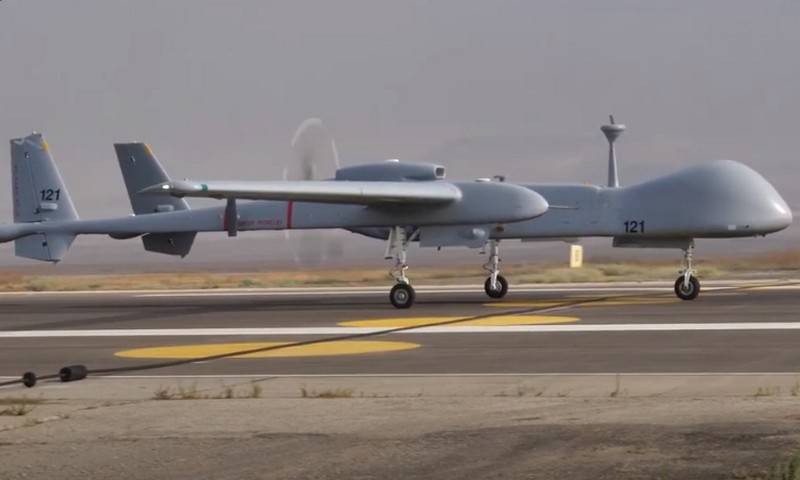 In Israel began flight tests of the first medium-altitude long-range drone Heron TP, intended for the German Air Force.
The drone was reportedly modified in accordance with the requirements of the German Ministry of Defense. The work was carried out under the control of the UAV Program Execution Office of the Directorate of Defense Research & Development (DDR & D) (Directorate of Defense Research & Development) Office of the Israeli Defense Ministry by Israel Aerospace Industries and Airbus Defense & Space Airborne Solutions. Modification details are not provided.
The German Air Force lease agreement for Israeli Heron-TP drones was signed in 2018. Drones should come in the reconnaissance version, but with the ability to carry weapons. It is likely that the work carried out on the UAV concerned precisely this.
Under the agreement, Germany leases five Heron TP long-range UAVs for a period of seven years for use in the military missions of the Bundeswehr in Mali and Afghanistan. The price also includes training for UAV operators, technical support and operation services, which will be carried out on the territory of the Israeli military base "Tel-Nof".
The deal is worth just over $ 1 billion, of which Israel Aerospace Industries (IAI) will receive 720 million for the rental of drones, and the rest will be received by the Israeli government for the use of Israeli airfields and centers by the German military during training.
The Israeli deal with Germany was agreed upon in 2013, but because of the appeal filed by a competitor of Israelis - the American company General Atomics, the signing was postponed until a court decision that turned out to be favorable to the Israeli company.
AI Eitan (Heron TP) - Israeli multipurpose UAV, developed by IAI based on IAI Heron. The onboard equipment includes tracking systems and target detection in the optical, infrared and radio bands, satellite navigation. It can be equipped with fire control and shock systems.
The wingspan of the vehicle is 26 m. The ceiling is 13,7 km. Flight duration 36 hours. It was reported about the possibility of "hanging" in the air at an altitude of 4,5 km over controlled areas and the prospect of equipping with a refueling system in the air. At a cruising speed of 296 km / h (maximum - 460 km / h), it can theoretically fly 14 km. The maximum takeoff weight is 800 kg. The payload mass can reach 4650 kg.