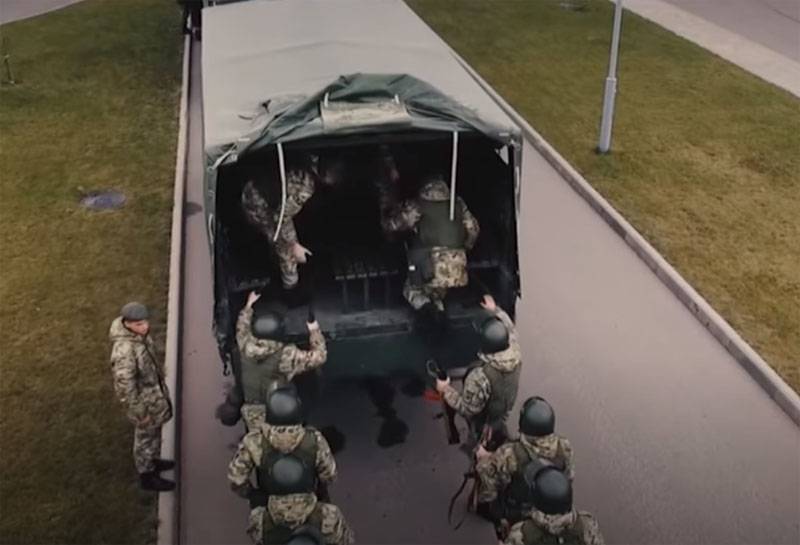 Development continues
stories
with the detention of alleged PMC fighters in the Minsk region. Let us remind you that 33 Russians have already been charged under the article on "terrorist activity." Minsk believes that all these people arrived in Belarus to deal with destabilizing the situation during the pre-election period (presidential elections in Belarus will be held on August 9).
The head of the investigation team, Alexander Agafonov, giving an interview to one of the Belarusian channels, said that 33 Russian citizens "were not going to fly to Istanbul, although they had plane tickets."
According to Agafonov, "having bought tickets, the attackers prepared an alibi for themselves."
The Belarusian investigator claims that they came to the RB to the conclusion that "they were not going to fly to Turkey", as "the detainees are confused in their testimonies".
According to him, some say that they were going to fly to Venezuela, others to Turkey, and still others to Cuba, and one person said that he intended to get to Syria. It is also stated that one of the detainees "did not know at all where he was going."
From the statement of the representative of the Investigative Committee of the Republic of Bashkortostan Agafonov:
It seems doubtful that it is possible to fly to countries of different continents in one scheduled plane.
A strange statement, especially considering that Istanbul Airport allows you to fly in almost any direction.
On the eve it became known that the Belarusian Foreign Ministry had sent a note to the Russian side demanding clarification of the situation. Earlier, the Russian Ambassador in Minsk has repeatedly stated that the Russians were going to fly to Istanbul, but the Investigative Committee of the Republic of Belarus does not take these statements into account, continuing to assert that the detainees "were preparing to destabilize the situation in the country." When many thousands of opponents of the incumbent president take to the streets of Minsk to rally rival candidates, it seems convenient for the Belarusian authorities to declare that this is "the work of foreign provocateurs from PMCs".