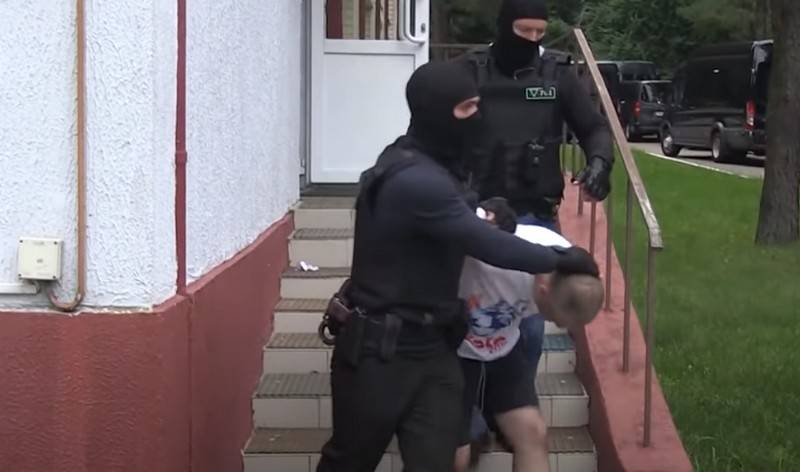 Ukraine and Belarus discussed the detention of Russians near Minsk, Ukrainian Foreign Minister Dmitry Kuleba expressed gratitude to his colleague from Belarus Vladimir Makei for the lists of detainees presented. This was reported on the website of the Ukrainian Foreign Ministry.
The Ukrainian Foreign Minister assured his Belarusian counterpart that the country's law enforcement agencies are carefully working out the list.
The two countries are not just partners, but also neighbors and friends. Kiev supports Belarus in protecting its sovereignty and economic security
- he said.
Earlier, the Prosecutor General's Office of Ukraine demanded from Belarus the arrest of 28 of the 33 detained Russians on "suspicion of participation in a terrorist organization." In Kiev, they said that they are preparing documents for the extradition of the detainees, but noted that this issue will be decided by the Belarusian competent authorities.
28 persons, of whom nine are citizens of Ukraine, have been declared suspicious of their participation in a terrorist organization (Art. 258-3 of the Criminal Code of Ukraine). Thus, the Ukrainian side expressed its intention to demand the extradition of these persons to Ukraine in order to bring them to justice for crimes related to illegal participation in the armed conflict in Donbass.
- said in the message of the Prosecutor General's Office of Ukraine.
Meanwhile, Minsk has already come up with a version of why the detainees had tickets for a flight to Istanbul. According to the investigation, it was a "cover operation", in fact, no one was going to fly anywhere.
It is obvious that in the organized preparation of the crime, the attackers prepared an alibi for themselves. A similar situation took place with the detention of 33 citizens of the Russian Federation, who had tickets to fly to Istanbul on 25 July. However, as it turned out, they did not intend to fly there.
- stated in the Investigative Committee of Belarus.
A spokesman for the UK said that the detainees were "managed according to military standards," and a group was created in the WhatsApp messenger "to manage personnel."