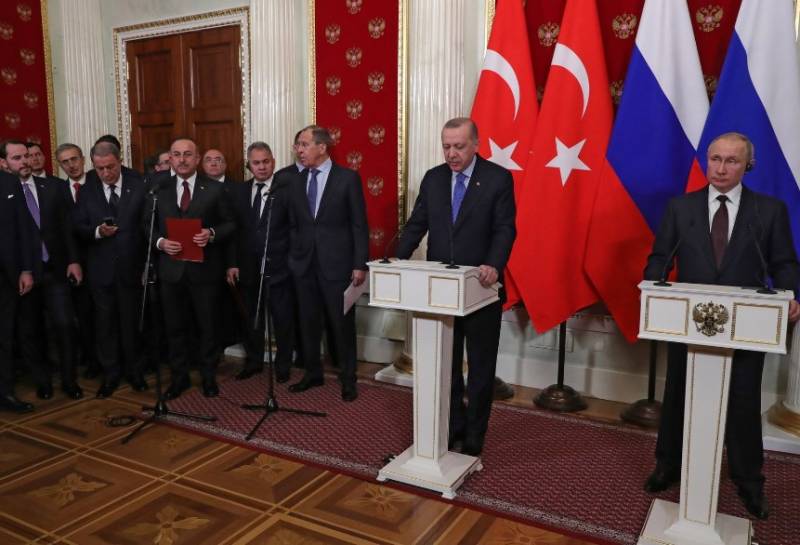 The joint military exercises of Ankara and Baku, during which the Turkish army entered the territory of Azerbaijan, raised an information wave in the media. A number of publications, especially Ukrainian ones, claim that Erdogan has beaten Putin in this way, "crushing" the Transcaucasus.
At the same time, for some reason, few people remember that the Turkish-Azerbaijani maneuvers are not taking place for the first time. Before that, they were held last summer, although they were not so large-scale.
In addition, the Russian Federation recently conducted a surprise check in the Southern Military District, in which Russian units stationed in Armenia also participated. In this regard, no panic was observed either in Azerbaijan or Turkey. However, as well as regarding the upcoming large-scale maneuvers "Kavkaz-2020", which involves the military personnel of Armenia, which is a member of the CSTO.
Of course, it should not be denied that the entry of troops by Ankara into Azerbaijan is a warning signal for both Armenia and Russia. Erdogan does not even try to hide his unconditional support for Baku. And it could not be otherwise, because these two countries are connected both religiously and ethnically. Turks and Azerbaijanis speak practically the same language. In addition, they have common Turkic roots.
But this does not mean that Ankara will push Baku to war with Yerevan. The destabilization of the situation in this region is extremely disadvantageous for the Turks. Do not forget that the route of the Trans-Anatolian gas pipeline TANAP runs here. In addition, the Russian military is located in Armenia, and Erdogan cannot quarrel with Russia.
Actually, Putin is also not eager to go into conflict with Ankara, with which quite good partnerships have been developing recently and several joint projects are being implemented. In addition, the escalation of hostilities between Yerevan and Baku is extremely unprofitable for Russia. After all, both Armenia and Azerbaijan, despite their mutual hostility, are on good terms with Moscow. Both of these Transcaucasian states are involved in trade with Russia, including in the military-industrial sphere.
Neither Putin nor Erdogan is interested in fomenting a war between Armenia and Azerbaijan. Both presidents voiced this position during a telephone conversation that took place between them recently.
At the moment, even the introduction of Turkish troops into Azerbaijan in the presence of a Russian contingent in Armenia is beneficial to Moscow. Is it strange? Not at all. Thus, Russia and Turkey will be able to cool the "hot heads" in Baku and Yerevan and prevent the start of full-scale hostilities between them. At the same time, Moscow will not have to get involved in this conflict and take sides in it, even politically. And as a result, this fact can be considered a strategic victory of Moscow in the Transcaucasus - the Turkish troops will definitely leave the territory of Azerbaijan after the exercises, Yerevan and Baku by that time will have to cool down anyway, everyone will remain "with their own", and the outbreak of conflict is extinguished in the mode of telephone negotiations Moscow. The main thing is to consolidate the peace process, which is important for all countries in the region.