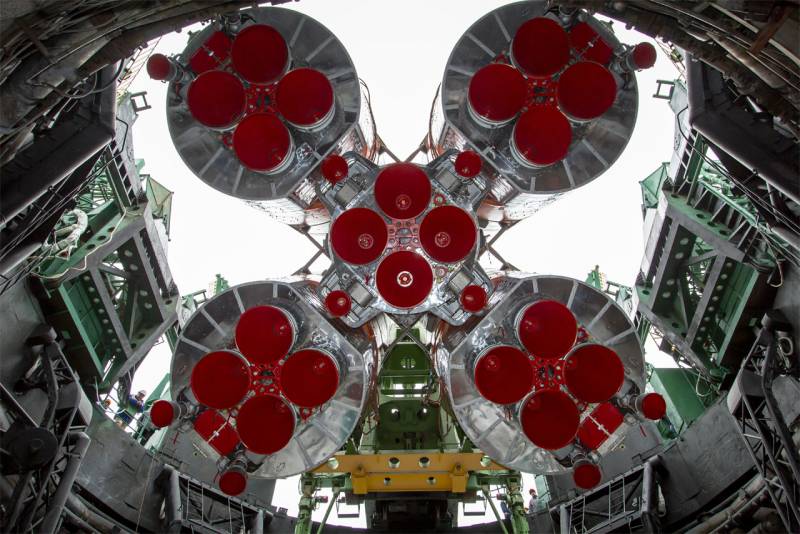 The British press comes out with material from which the average American reader, apparently, should have one single question: where is the nearest bomb shelter. An article by the Financial Times, which specializes primarily in finance and markets, published an article in which the authors decided to consider the topic of "the militarization of space by Russia and China." The authors emphasize that it is the Russians and the Chinese who are "turning near-Earth space into the territory of new Star Wars."
The article states that a few days ago one of the Russian satellites "completed its secret mission." It is alleged that tests were carried out and "the satellite launched a rocket towards the Earth's atmosphere."
The material says that the US has been observing the Russian satellite Kosmos-2543 for a long time. The reason was that "the Russian satellite was too close to the military satellite of the United States."
From the material:
The United States realized that Kosmos-2543 was an unusual satellite, since after its maneuvers, it launched an unknown rocket towards the earth's atmosphere.
Authors in FT tell their readers that Russia deny "testing new military technologies in space." At the same time, it is added that "the international community is already concerned that Russia is turning outer space into an arena of international confrontation." The article does not say who exactly the British authors understand by the "international community". Instead, it is stated that individual Russian satellites are allegedly capable of creating "many threats, including for the operation of GPS." Also, British authors frighten their readers with statements that "the threat of launching into space and being in orbit of a nuclear
weapons
».
The West itself joked about the British publication, noting that the authors could have got it wrong: it was not the satellite that released the rocket into the atmosphere, but the rocket that put the satellite into orbit.