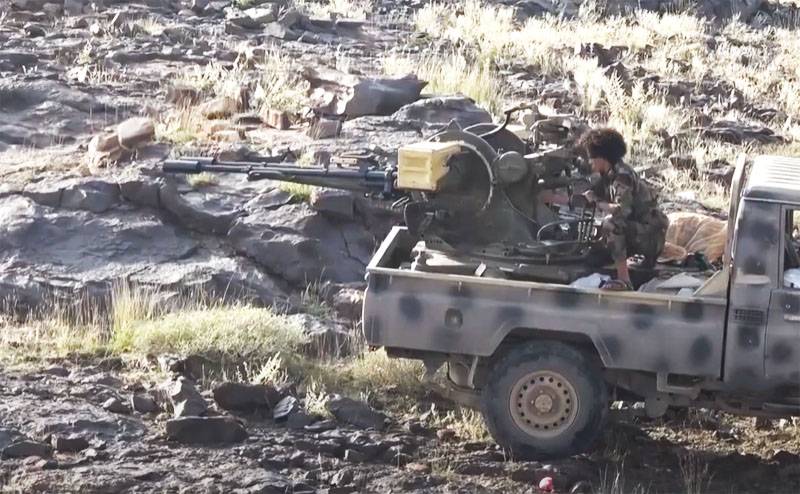 The Houthis released six members of the Baha'i Muslim sect under arrest, one of whom had previously been sentenced to death. They were accused of aiding the Arab coalition. The prisoners were released in honor of the great Islamic holiday Eid al-Adha.
At the moment, the Supreme Political Council of the Shiite movement Ansar-Allah, whose representatives are called the Houthis, controls less than 22 percent of Yemen's territory, but more than 73 percent of the country's population lives there. The main opponents of the Houthis are the official authorities, whom they call Hadists, as well as the Arab coalition supporting them, led by Saudi Arabia.
The Ansar Allah Movement operates amid the ongoing civil war in Yemen against the backdrop of the invasion of the Saudi coalition, therefore maintaining the combat capability of the armed formations is one of its main tasks. For example, yesterday there was information that the soldiers of the special forces of the ground forces and the Houthi Navy received a new
weapon
as well as body armor, protective helmets, communication and positioning devices.
In the West, it is argued that Iran is providing significant support to the Yemeni militias. According to the portal Al-Ain from the United Arab Emirates, the US permanent representative to the UN Security Council demanded that Tehran stop supplying weapons to Yemen.
Ordinary fighters cannot even dream of such equipment, which the Houthi special forces received. Usually they are dressed in local peasant clothes and sandals, armed with Kalashnikovs. They also have light machine guns, sometimes ATGMs. They also use large-caliber machine guns mounted on jeeps. In addition, the Yemeni craftsmen have established the production of handicraft unmanned aerial vehicles from improvised means, with the help of which they inflict effective strikes not only in Yemen, but also at facilities in Saudi Arabia.
The Houthis have practically no bases for permanent deployment, as they can be destroyed
aviation
Arab coalition. Therefore, their troops constantly move, using mountain caves and networks of underground tunnels for cover. For a surprise attack from ambushes, they skillfully use any natural irregularities in the terrain.
A few days ago, the YouTube channel Planet in War from the United States posted a video of one of the Houthi attacks in the Marib region, which shows the actions of the rebels.
The video shows the tactics of the Houthis - an attack in small groups with the possible use of single pickups, the use of anti-tank systems, sniper weapons - an effective defeat of enemy personnel and equipment.