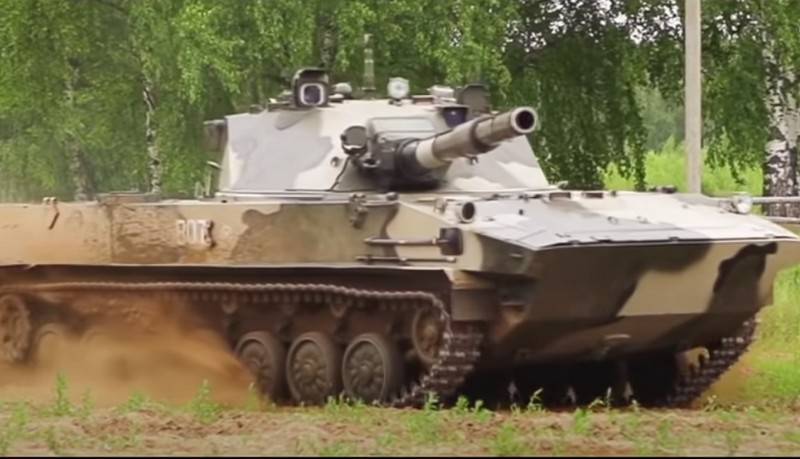 The Russian Sprut-SDM1 self-propelled anti-tank gun, the probable purchase of which was announced in India, will help to effectively combat enemy armored vehicles in mountainous areas. This opinion was expressed by the Polish edition of Defense24.
According to Polish experts, the Sprut-SDM1 self-propelled anti-tank gun has a small mass and compact dimensions, but at the same time it is armed with a 125-mm caliber gun, which allows it to fight against enemy armored vehicles on equal terms.
"Octopus" due to its light weight, compact size and colossal firepower is able to demonstrate high efficiency as an alternative to the main
tank
armed forces of the country when using it on rugged mountainous terrain
- the newspaper writes, adding that the self-propelled gun is excellent for neutralizing the Chinese Type 15 tank, which the PLA uses to "work" in the mountains.
Earlier, Indian media reported that the Indian government had allowed the purchase of foreign light tanks abroad, which could be used in mountainous areas. It is noted that this is associated with the confrontation with China in East Ladakh, where the main PLA tank is Type 15. This light tank has a combat weight of about 34 tons and is equipped with a 1000-horsepower engine. The main armament is a 105 mm rifled gun - the Chinese version of the British Royal Ordnance L7 cannon. Ammunition - 38 rounds, automatic loading.
The Russian combat vehicle Sprut-SDM1 "is armed with a 125-mm cannon capable of using anti-tank guided weapons at a distance of up to 5000 m, a 7,62-mm machine gun paired with it, and a 7,62-mm machine gun mounted on a remote-controlled module. is intended for fire support of subunits, fighting armored vehicles, destroying enemy strongpoints and defensive structures, conducting military reconnaissance and combat security.