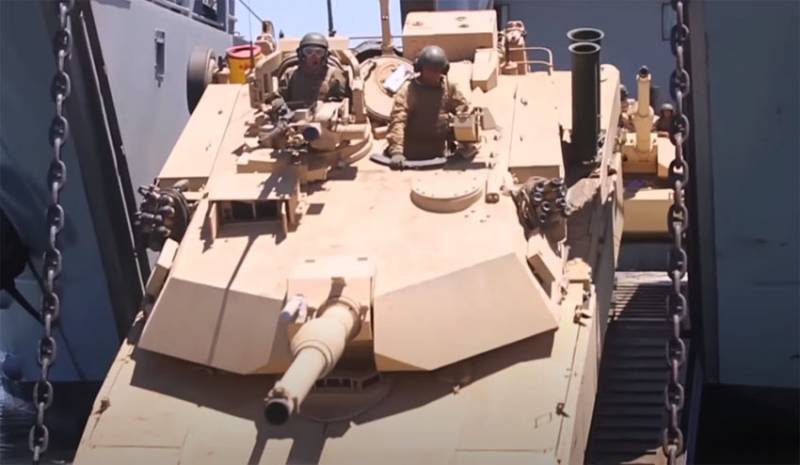 US military experts criticized the plans to reform the US Marine Corps, which were announced in the program "Force Design 2030". One of the parts of the US ILC reform program, as Voennoye Obozreniye previously reported, is the rejection of heavy armored vehicles.
In particular, the command of the Marine Corps is called upon (hereinafter - the term from the program) "to deactivate
tank
battalions ". This is due, as noted, so that in the future the Marines will become "an easier and more mobile formation of the US Army."
American military expert Caleb Larson believes that such a decision on the reform being promoted is a "gift to China."
The American press notes that the main battle tanks "Abrams" will go "under the knife" in the ILC. The statement of American General David Berger is quoted:
The Marine Corps is now focusing on allowing forces to move forward as much as possible, even if they are on the high seas. We should start the transition to a lighter expeditionary option today to support and conduct operations in the coastal zone.
Heavy armored vehicles do not fit into this concept.
At the same time, the problem, which is indicated in the American media, is as follows: not only will hundreds of tanks and heavy infantry fighting vehicles have to be used in other branches of the armed forces, but also thousands of marines who have operated this technique. As noted, "many Marines may leave the service, since the Pentagon has not yet proposed any unambiguous plan for their further service." While many of them remain in the units, in fact, as maintenance personnel.
Earlier in the United States, it was said that the ILC was waiting for a large-scale re-profiling of personnel. But so far, as far as we know, there is no such expenditure item in the US military budget.