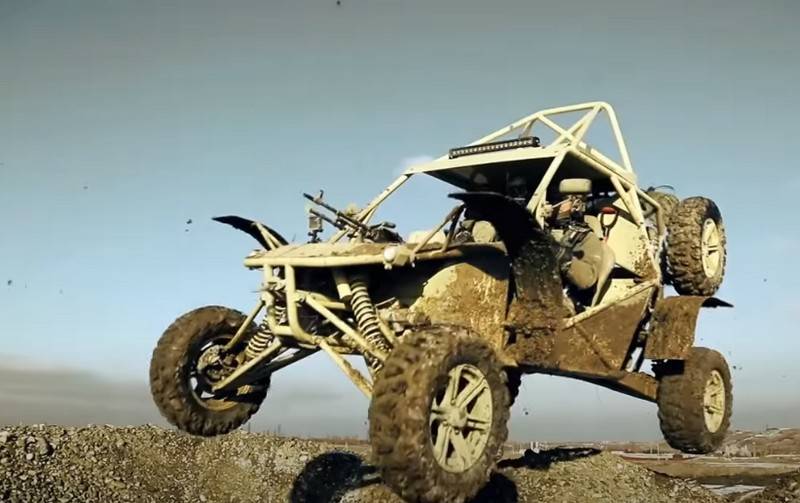 Airborne divisions will soon receive a new high-speed buggy, which is being developed on the basis of the latest Arrow family of armored cars. The commander of the Airborne Forces, Colonel-General Andrei Serdyukov, spoke about this in an interview with the Krasnaya Zvezda newspaper.
According to the commander, it is planned to equip new "light-type" airborne units with new buggies. The need to equip the Airborne Forces with light buggies was confirmed during the Center-2019 exercises.
Work is underway to create a light buggy "Strela". The mobility characteristics of this model are unique. The maximum possible travel speed is 155 km per hour. Currently, a whole family of such vehicles has been developed that can be used for various purposes, including for mounting weapons.

- said Serdyukov, without specifying when the equipment is expected to arrive in the unit.
For our part, we note that the possibility of using light vehicles, including buggies, has been discussed by the Airborne Forces for a long time. The prospects for using such equipment in special forces are good. This technique is really light and can both be dropped from military transport aircraft and transported by helicopters, which is important for the Airborne Forces.
With its "lightness" and lack of booking, buggies can and carry different weapons depending on the tasks assigned. No one is going to send these vehicles to the front line, but as a reconnaissance tool that significantly increases the mobility of reconnaissance groups, buggies are best suited. These are the pros. At the same time, it is the lack of armor that can be attributed to the disadvantages of using these vehicles, which are supplied to the amphibious formations.