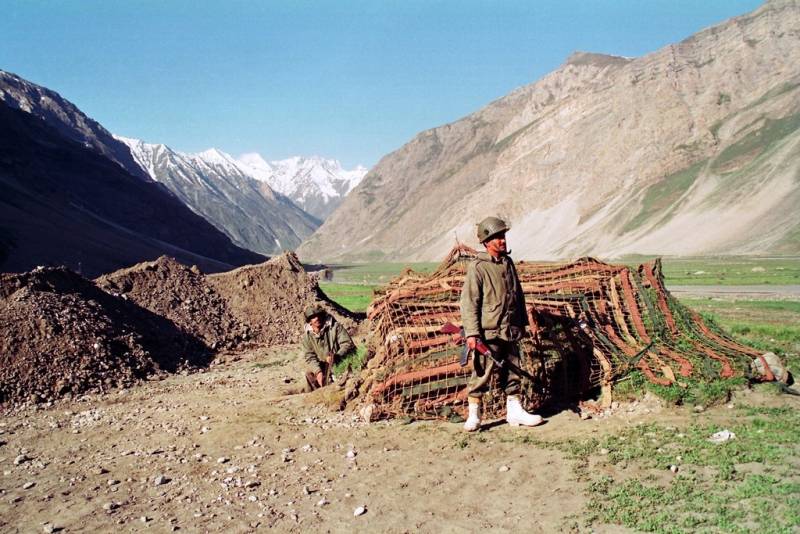 In India, they claim that the Indian army has gained an advantage over the Chinese army in the Ladakh region.
We are talking about a region where not so long ago there was a skirmish between the soldiers of the two armies, which led to numerous casualties.
The Indian information service ANI, citing an unnamed source in the government, reports that an Indian group of about 35 thousand troops has been formed in Ladakh. The advantage over the PLA, according to the source, is that all of these soldiers have been trained to operate in high mountains, at low temperatures.
From the material:
At the same time, the Chinese military is not ready for hostilities in Ladakh. The reason is that they were brought to the region mainly from the east of China, they are not familiar with the mountainous terrain, with the harsh conditions of the Ladakh region.
It is also alleged that India has deployed professional military personnel to Ladakh, while China has deployed mostly conscripts.
ANI source:
We are not too worried about the situation in Ladakh now, since our troops there are much larger than the Chinese. There are two more divisions outside the sector. Our soldiers are already receiving winter uniforms, as in the area of ​​their presence near the glacier snowfalls are possible in the near future.
Let us remind you that five French Rafale fighters arrived in India the day before. They are now part of the Indian Air Force. It was suggested that these planes would be sent to the Ladakh region by the end of the week.