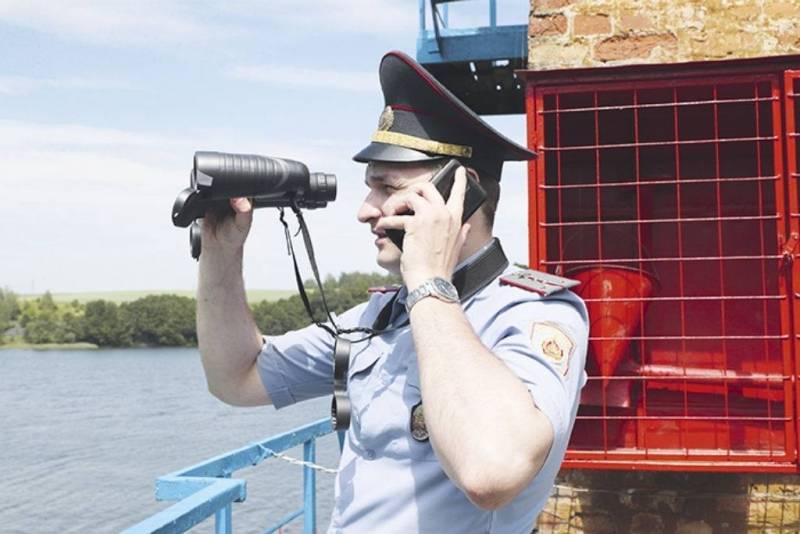 Photo of the Ministry of Internal Affairs of Belarus
The next day after the announcement by the Belarusian security forces of the detention of representatives of a supposedly private military company, "who were going to arrange provocations in Belarus," some Belarusian media allowed themselves to ask themselves: is it really the way the officials claim. Such questions are asked, of course, in non-state Belarusian media.
In the edition "Nasha Niva" a material was released, which casts doubt on the official version that "representatives of PMCs (32, according to other sources - 33, Russians) were hiding from Belarusian law enforcement officers." It is noted that if people in a relatively large group allowed themselves to live in one place, wear camouflage uniforms, have personal
weapon
, to correspond via mobile phones, calling their names, then it can only say one thing: they were definitely not encrypted.
Another question from Belarusian journalists: why did a group of "terrorists" need to check into a hotel at all (and initially they all checked into one of the Minsk hotels, after which they left for a sanatorium), because when checking in there you need to show your passports? ..
The portal Tut.by also speaks of such oddities as the presence of Sudanese pounds and plane tickets to Turkey on Russian detainees and accused of terrorism. A strange set for those who, in the opinion of the Belarusian authorities, were preparing "a provocation during the pre-election period in Belarus." The question is posed as follows: If you were traveling to Minsk for the pre-election destabilization, then why did you buy a ticket to Istanbul? ..
There are also other questions voiced by the Belarusian media. For example, if 170 "militants" continue, as it was said, to be on Belarusian territory, then why has not a state of emergency been introduced yet, why special plans and regimes have not been introduced by law enforcement officers - with setting up checkpoints, blocking entrances and exits, why a note has not been delivered to the Russian ambassador?
Meanwhile, the Kremlin reacted to the situation in Belarus. Dmitry Peskov said that statements about the arrival of Russian citizens to "destabilize the situation in Belarus" are insinuations. The presidential press secretary added that the Kremlin, through Ambassador Mezentsev and through the special services, hopes to receive comprehensive information about what happened in Minsk.