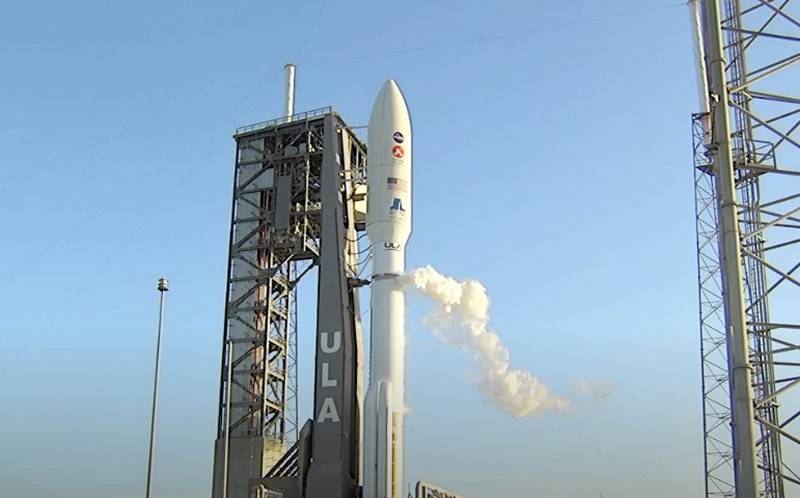 The United States sent its Mars mission to the Red Planet. The Atlas V launch vehicle launched today from the Cape Canaveral launch site. The launch of the mission was broadcast by NASA.
According to the website of the US National Aeronautics and Space Administration (NASA), the rocket launched at 07:50 US East Coast time (14:50 Moscow time). The Mars exploration rover Perseverance is scheduled to arrive in Mars orbit on February 18, 2021.
As previously reported, upon arrival at the Red Planet in February 2021, the rover is to land in the vicinity of the Yesero crater on the equator of Mars.
The rover itself is a six-wheeled science laboratory the size of a small car, which cost about $ 2,5 billion to create. Dimensions: length - about 3 m excluding the mechanical manipulator arm, width - 2,7 m, height - 2,2 m. The rover's weight is 1 kg.
The device is equipped with seven scientific instruments and an Ingenuity helicopter capable of making five short-term flights at an altitude of about 10 meters. The main objective of this mission is to collect and study the properties of sedimentary rocks in order to search for microorganisms that prove the existence of life on the Red Planet in the past.