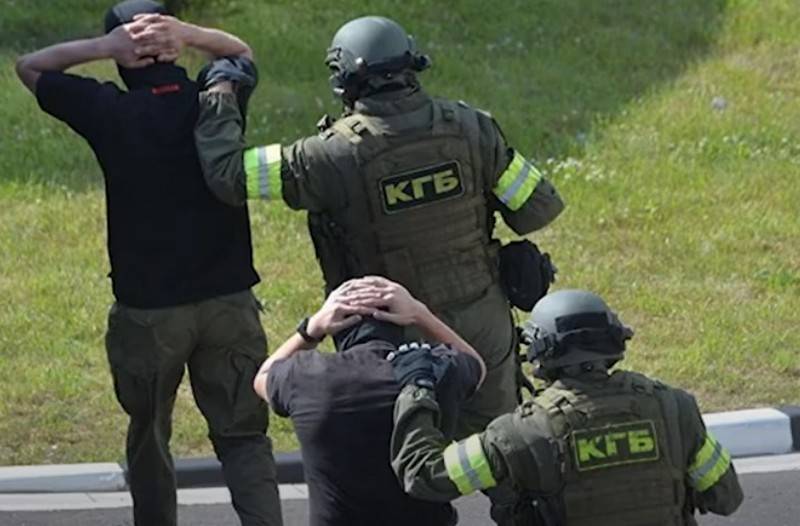 The Security Service of Ukraine (SBU) intends to achieve the extradition of "citizens of Ukraine" detained in Belarus. To this end, the SBU is preparing a request to the office of the Prosecutor General of Ukraine to send it to Belarus. This was stated in the press service of the SBU.
The SBU will make a request for the extradition of detainees in Belarus, among whom there are citizens of Ukraine
- said in a statement.
At the same time, the number of people, whose extradition Kiev intends to seek, is not disclosed, but it is stated that among the detainees there are "citizens of Ukraine" who have been wanted by the Ukrainian police for a long time.
Meanwhile, the Kremlin said that there are no Ukrainian citizens among the detainees, all of them are Russian citizens.
We do not recognize their Ukrainian citizenship. They are citizens of Russia
- said the press secretary of the Russian president Dmitry Peskov, answering a question from journalists about the Ukrainian citizenship of those detained in Belarus.
He also said that in the near future Moscow hopes to receive "exhaustive" information from Minsk on the detention of Russians. A telephone conversation between Putin and Lukashenko is not planned yet.
Today our ambassador is communicating with the Foreign Ministry and with colleagues in Minsk, so we hope that as a result of this communication, as well as through the channels of communication between the special services, we will receive comprehensive information about what happened. Of course, we expect that the rights of detained Russian citizens will be fully respected
- added Peskov.
As previously reported, among the detainees there are several people who had previously fought on the side of the people's republics of Donbass. Kiev intends to demand the extradition of these fighters.