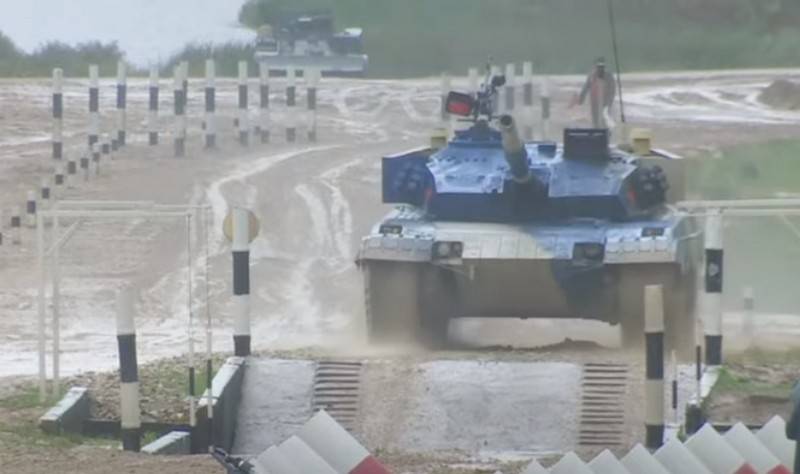 Chinese military personnel will take part in the international army games Army-2020, the decision to send military personnel to Russia has already been made. This was stated by the official representative of the PRC Ministry of Defense Ren Guoqiang.
In agreement with the Central Military Council, the land and naval forces of the People's Liberation Army of China will send personnel to Russia to participate in the International Army Games Army-2020, which will be held from August 29 to September 5
- the Chinese Ministry of Defense quotes a statement from an official representative.
The Chinese military department noted that the participation of Chinese military personnel in "Army 2020" contributes to the further strengthening of strategic interaction between the armed forces of the two countries.
At the same time, earlier in Beijing announced its refusal to host the stages of the international army games on its territory in 2020, explaining this by the threat of coronavirus infection. In addition to China, Iran, India, Kazakhstan, Mongolia and Sri Lanka also refused to hold the stages of the games on their territory. The reason is the same - the coronavirus.
Thus, as the head of the main directorate of combat training of the Russian Armed Forces, Colonel-General Ivan Buvaltsev, said, instead of 30 competitions on the territory of 11 states, this year 30 competitions will be held on the territory of 5 states: six of them will be held in Armenia, Azerbaijan, Belarus and Uzbekistan. , the remaining 24 are in Russia.
Recall that the sixth International Army Games ARMY 2020 will start on August 23 and end on September 5. 90 states, including NATO countries, were invited to the games; about 5 thousand servicemen, consisting of 250 teams, were expected to arrive. The number of participants this year has not yet been announced.