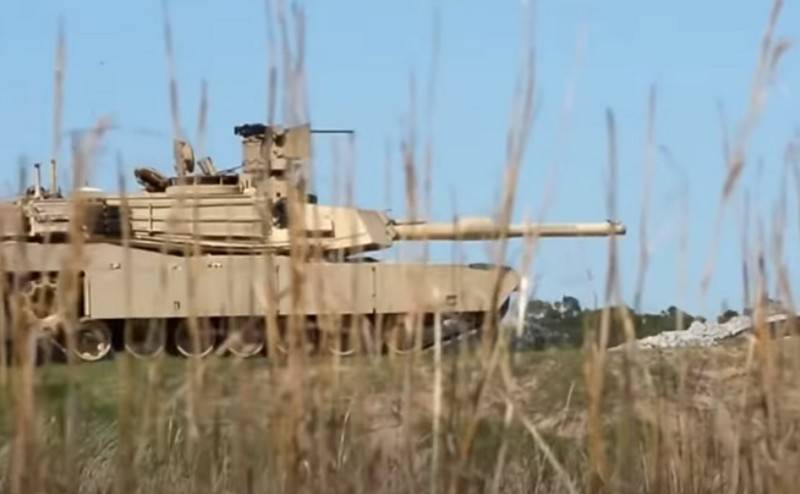 In Russia, the serial production of special anti-tank mines has been organized to hit armored vehicles at the top of the tower. This was reported by "Interfax" with reference to an informed source.
As the newspaper writes, the Russian army is already receiving special anti-tank mines designed to defeat
tanks
the most vulnerable part is the top of the tower. The deliveries are still in small batches. At the same time, the source did not specify what kind of mines the Russian military received.
However, judging by the publications of the Russian media over the past years, we can talk about the anti-roof mine PTKM-1R, the development of which was reported at the beginning of 2018. At the same time, it was reported about the beginning of tests of an experimental batch of mines in the troops.
The PTKM-1R mine itself is a cylinder the size of an ordinary fire extinguisher and weighing about 20 kg. After installation and activation, it opens like a flower, petals are separated from the body, holding it in an upright position. A mine can remain on a combat platoon for up to 10 days at temperatures from minus 40 to plus 30 degrees, after which it can self-destruct. The range of the mine is about 100 meters, the target detection range is 150-250 meters. A combined sensor (seismic and thermal) is installed on the mine.
When a tank or armored vehicle is detected, the mine tilts slightly in the desired direction. When the target is in the affected area, the submunition is launched. It takes off to a height of several tens of meters, finds an armored object using a thermal imager and shoots a shock core made of red-hot metal into the roof of the tower
- told the Ministry of Defense in 2018.