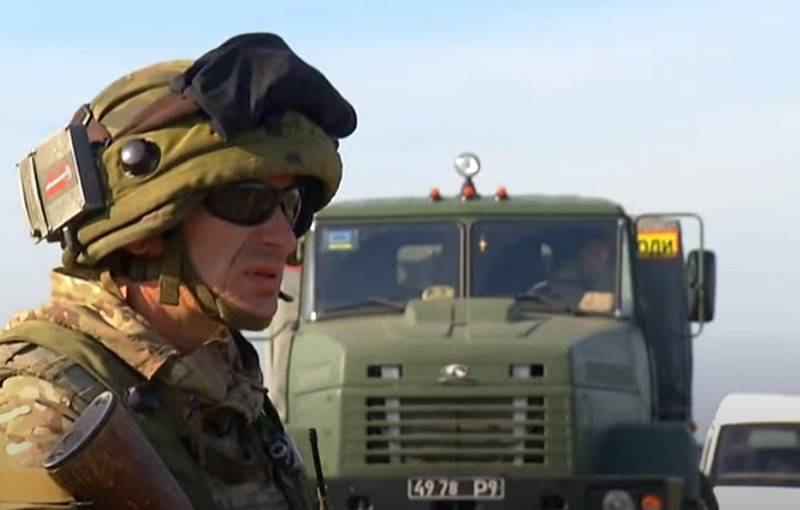 In response to Russia's large-scale Kavkaz 2020 military exercises, Ukraine will conduct a series of its own military exercises. At the same time, it is planned to conduct the maneuvers of the Armed Forces of Ukraine "in rather unexpected places," said Alexei Danilov, secretary of the country's National Security and Defense Council (NSDC).
There will be exercises in parallel with Kavkaz-2020, and they may be in rather unexpected places ... Where the exercises will take place - let's wait for September, we'll see
- Said Secretary of the National Security Council.
The fact that Ukraine intends to conduct its own military exercises at the same time as the Russian ones was announced earlier by the country's Defense Minister Andrei Taran. Speaking in the Verkhovna Rada, he said that the Joint Efforts-2020 military command-staff exercises are planned in September with the involvement of NATO countries. The Defense Minister specified that the exercises of the Armed Forces of Ukraine will be held in parallel with the Russian Caucasus-2020.
At the same time, there was no talk of any "unexpected places", Taran clearly indicated the place of the exercises - the south of Ukraine.
(...) it is planned to test the ability of the General Staff to act in accordance with NATO standards, as well as the ability to organize interaction with the command posts of the NATO Armed Forces. There will also be a check of combat readiness, live firing using anti-aircraft missile systems, military
aviation
, units of the ground forces. The exercises will take place in the south of Ukraine
- said the head of the Ukrainian military department.