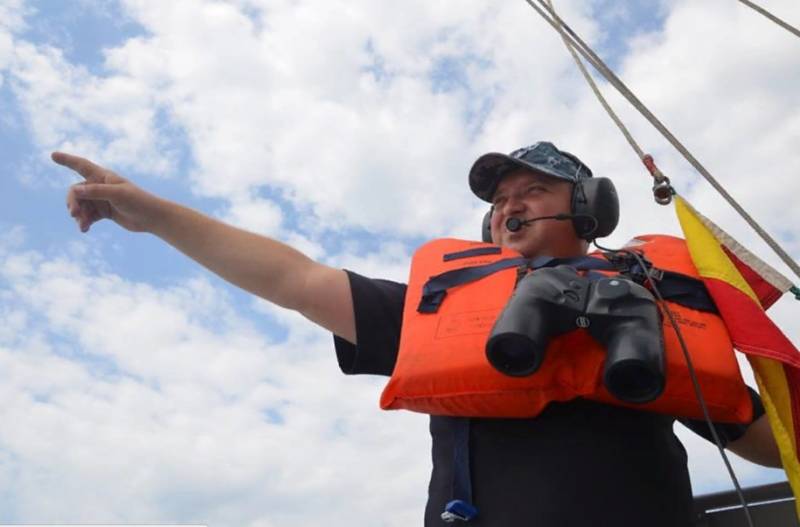 In terms of its capabilities, the Ukrainian Navy cannot even be compared with the powerful Naval
fleet
Russia. Therefore, the Kremlin's plans to deploy the latest control system in the Black Sea are causing concern in Kiev.
Writes about this Ukrainian portal Defense Express.
Ukrainian author Anton Mikhnenko believes that Kiev should look for ways to counter the total control of the Russian military over the Black and Azov Seas. He believes that the excessive emphasis on the ground forces and means of the Armed Forces of Ukraine has become the reason for the weakening of the country's defense in the maritime sector.
Defense Express thinks that the threat of an invasion of Ukraine from Russia is extremely high. Therefore, they are concerned about the ongoing development of an echeloned system in the Russian Federation, capable of carrying out surface and underwater control using the latest sonar equipment. Mikhnenko believes that Russia is preparing "an underwater bridgehead for total control over the Black Sea."
He writes that the Ukrainian military should look for ways to timely expose the aggressive intentions of the enemy, creating their own interdepartmental control system in the sea. When speaking about the enemy, the author naturally means Russia.
In Ukraine, they have been talking about strengthening control in the maritime direction for several years. As not for the first year, they talk about "an imminent attack of Russia", and this despite the fact that hundreds of times Ukrainian politicians and activists have declared that the Ukrainian army is already "fighting against the Russian army."