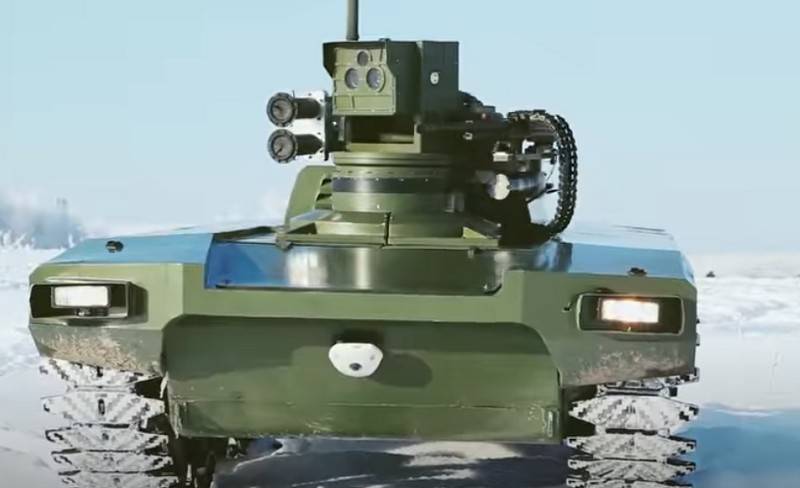 The next tests of the Marker robotic platform are planned for August this year. In addition to specialists from the Foundation for Advanced Study (FPI), the Ministry of Defense will also take part in them, Andrey Grigoriev, Director General of the Foundation, told TASS in an interview with TASS.
As Grigoriev explained, a series of tests is planned for August, during which the operation of the chassis of the robot will be checked, and the combat modules installed on the platform will be fired. Representatives of the Ministry of Defense will take part in the tests. The robotic platform itself will be presented within the framework of the Army-2020 International Military-Technical Forum, which will be held on August 23-29 this year in the Patriot Park in the Moscow Region.
Within the framework of the Marker project, a series of running and firing tests are planned in August, which will be carried out jointly with units of the Russian Ministry of Defense
- said the general director of FPI.
The beginning of tests of the robotic platform "Marker", created jointly by the Foundation for Advanced Research and the NPO "Android Technology", was reported in early March last year. The platform is designed in a modular fashion. In the future, such a technical solution will make it possible to quickly replace the payload, observation systems, and also modernize the robot.
The ultimate goal of the Marker project is to create a completely autonomous complex capable of independently performing a wide range of works. The operator will be able to set a task, and the robot will solve all other issues on its own - to build a route, look for a target and use weapons.