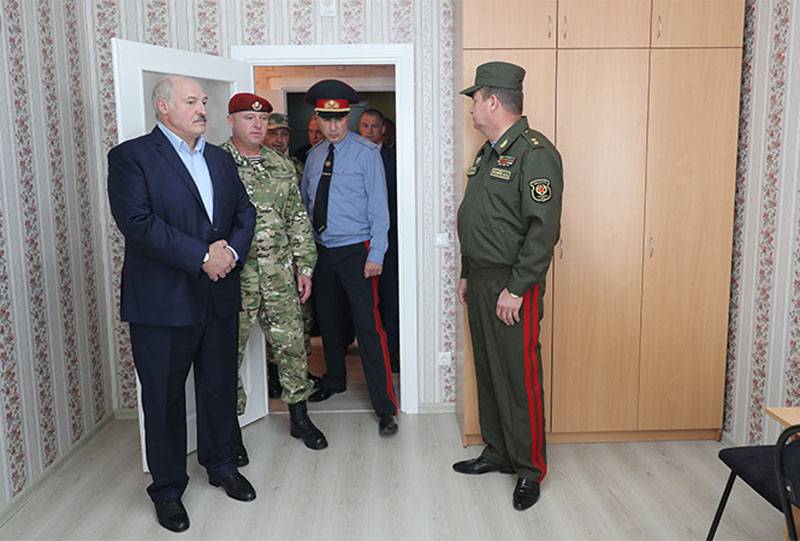 The Polish media comment on the statements of the Belarusian authorities about the arrest of 33 mercenaries from a foreign private military company.
Let us remind you that the operation in the Minsk region was carried out by the Belarusian security forces the day before, saying that the overwhelming majority of the detained (32 people) were Russians. At the same time, the state media of the Republic of Belarus added that in total, there are allegedly about 200 "militants" on the territory of Belarus who "arrived to destabilize the situation at the stage of the election campaign."
The Polish edition of Rzeczpospolita published several materials at once on the detention in the Republic of Belarus. At the same time, the statement of the Russian political scientist Aleksey Mukhin is cited, who considers such actions of the Belarusian authorities unacceptable, adding that "slander against Russia became part of the election campaign of Alexander Lukashenko."
The Polish edition notes that earlier there was information about the transfer of "representatives of the Russian PMC through Belarus to the African state of Sudan."
But if even the Polish media was aware of this, it is unlikely that the special services of Belarus knew anything about it. However, in Minsk they decided not only to carry out detentions, but also to announce this to the whole world.
In the article of the aforementioned Polish edition, one of the articles devoted to the events in Belarus is called "Lukashenka's little green men". In this case, the author puts a question mark at the end of this title.
Polish readers, commenting on the situation in Belarus, note that the current president may even find it advantageous to artificially escalate the situation and declare a provocation against him.