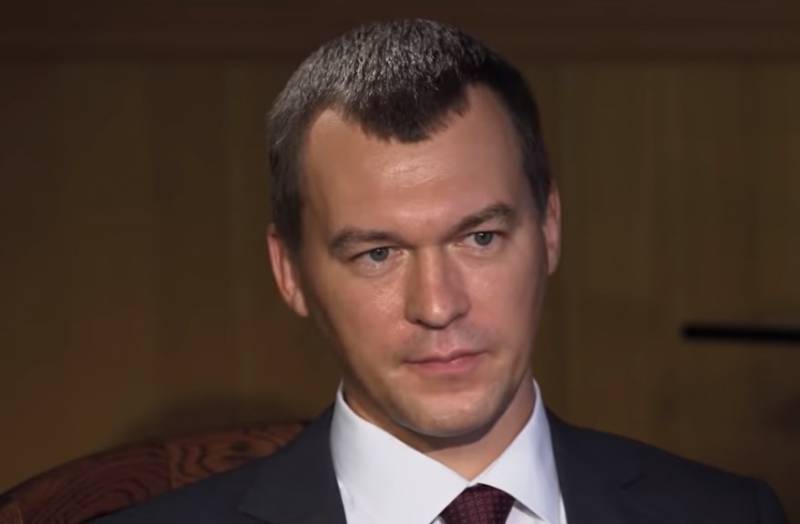 Provocateurs from other countries, including Georgia, are participating in the protests taking place in Khabarovsk. They arrived later, when the locals had already spontaneously risen to defend the ex-governor of the region, Sergei Furgal. This was told by the interim governor of the Khabarovsk Territory Mikhail Degtyarev in an interview with the general producer of RTVI Sergei Shnurov.
The official believes that initially there were no organizers of the first Khabarovsk actions, rallies and processions. They appeared later, when the protest had already flared up:
For all this, for righteous anger, for mass, of course, all the famous crooks who are involved in organizing, pumping, provocations and other things, including foreigners, flocked to the region.
Then slogans began to appear in Khabarovsk demanding the resignation of the current President of the Russian Federation, Vladimir Putin.
In the conversation, they also spoke about the unwillingness of the Khabarovsk residents to recognize the new leader of their region and the confidence that the country's leader had shown him.
This interview became known even before its broadcast. Sergei Shnurov decided to visit Khabarovsk to report on the protests in support of Sergei Furgal and to talk with his successor, Mikhail Degtyarev. Today, many episodes of Degtyarev's interview are actively discussed on the network.
Both the former governor of the region and the current interim are members of the Liberal Democratic Party of Russia.