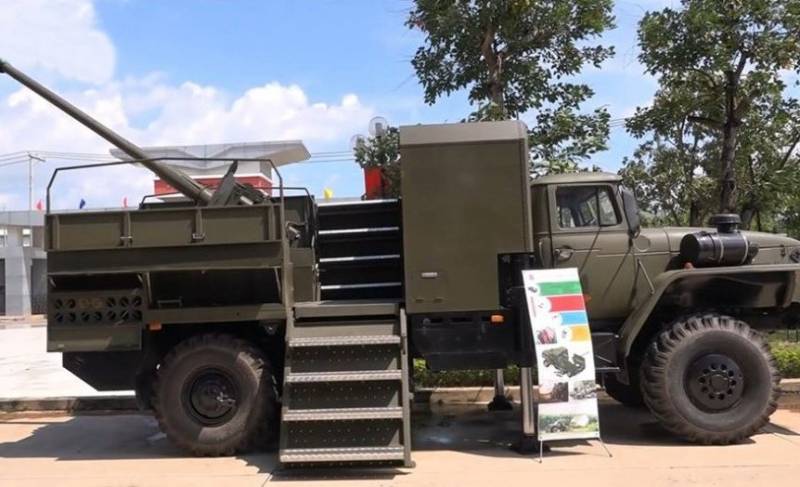 Photo: People's Army Online (Vietnam)
The official publication of the People's Army of Vietnam presented a new creation of local engineering - the Pth85-VN18 artillery system.
The product was created at the Z751 factory, which specializes in the production of technical rubber. The designation Pth85-VN18 is an abbreviation for the name 85mm Self-Propelled Cannon - Vietnam. A Ural-43206 truck with a 6x6 wheel arrangement of the Soviet model is used as a platform. It houses the 85mm D-44 cannon, which was produced in the USSR from 1946 to 1954. Currently, it continues to remain in service with a number of former pro-Soviet countries.
The mass of the gun together with the platform is 14 150 kg. The deployment time of the artillery system is 5 minutes, which are necessary to install two retractable jacks and prepare for firing. Ammunition is located in the body.
Apparently, this product is an attempt by local enthusiasts to seize on the global trend in the development of artillery, in accordance with which there is a widespread use of self-propelled guns.
This is especially clearly seen in the example of China, which is massively introducing the PCL-181 system into the troops. In Russia, work is currently underway to create the "Coalition-SV-KSH". However, the attention of specialists is mainly focused on the placement of 152/155 mm guns on vehicle platforms.