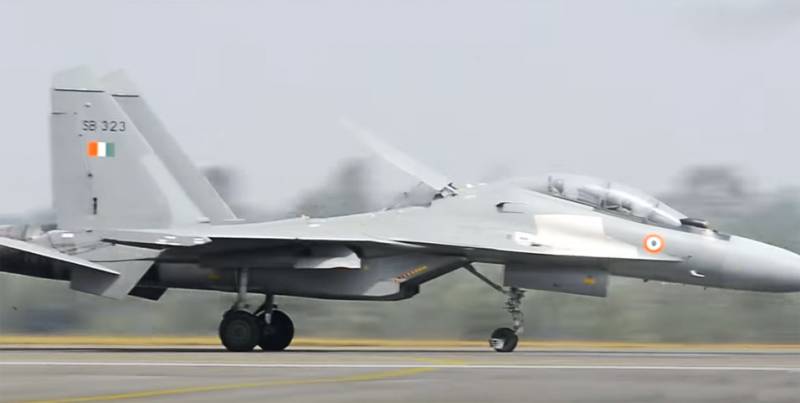 India's receipt of five French Rafale fighters commented on the former commander-in-chief of the Indian Air Force, Marshal
aviation
Birender Dhanoa. According to him, these are remarkable aircraft, which are equipped with "advanced electronic warfare and modern missile weapons in the form of Meteor guided missiles and SCALP cruise missiles."
In his interview with Indian media, Marshal Dhanoa, who is called "the architect of the attacks on terrorist positions in Balakot in February 2019," did not ignore the topic of the difficult Indo-Chinese relations.
Birender Dhanoa:
As the People's Liberation Army of China (PLA) is focused on a possible offensive on the barren Tibetan plateau, the Indian Air Force, with Rafale fighters as its primary
weapons
like a spearhead can decide the outcome of a battle. This will happen if the red flag of war is raised in the region.
The Indian marshal said he acknowledges the threat posed by the new generation of Chinese J-20 fighters, but adds:
The joint actions of the Su-30MKI and Rafale will make it possible to resist a possible raid by Chinese J-20s in the event of an unfavorable development of the situation. In this case, the main threat will not come from the J-20 fighters, but from their ground systems. As I've said in the past, Rafale is a game changer.
The Indian Marshal goes on to say that if Chinese J-20 fighters are so good, then why is the Chinese Air Force using Russian Su-30 and Su-35 when faced with a real threat.
According to Dhanoa, even China's ally Pakistan often uses American F-16s, and if it uses Pakistani-Chinese JF-17s, then with Swedish early warning systems, European radars and a Turkish aiming system installed on them. Birender Dhanoa considers this to be another proof of the unreliability and low functionality of military aircraft manufactured in China (or jointly with China).