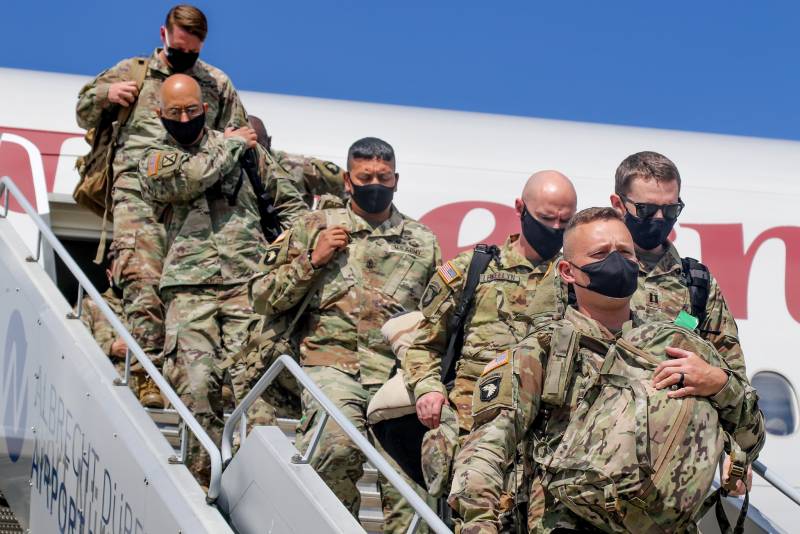 The West is commenting on the decision of the command of the US troops to transfer the headquarters of American forces in Europe from Germany to Belgium. Until now, such a headquarters was located in the German Stuttgart, and now the Pentagon has decided to move it to the Belgian Mons.
This was announced by the commander of the united US forces in Europe, General Tod Walters.
This statement was made against the background of news with specific figures for the withdrawal of American troops from the FRG. So, the head of the Pentagon said that the United States is withdrawing 11,9 thousand of its military from Germany, of which 6,4 thousand will return to the United States, and the rest will be transferred to other NATO countries. The largest number of the remaining will be taken to Italy and the same Belgium.
Warsaw is very jealous of these steps by Washington. Polish media made it clear that the Polish authorities had "hope" that several thousand American troops would be deployed from Germany. Now it turns out that "at best" - several hundred. Also in Poland, it was believed that the headquarters of the US European Command could be transferred to their territory, but Washington chose Belgium.
The United States itself has different opinions on the transfer of the headquarters of the European Command. In particular, there were also statements that "the headquarters decided to move west - further from the borders of Russia." Moreover, some see this as almost a "conspiracy" between Trump and Putin, while others see it as "the goal of more protecting the American military administration from possible cyberattacks from Russia."
Meanwhile, commenting on the withdrawal of a significant part of the troops from Germany, Trump reiterated that he does not understand why it is necessary to "protect Germany from Russia" if Germany "buys energy resources from Russia for billions of dollars."