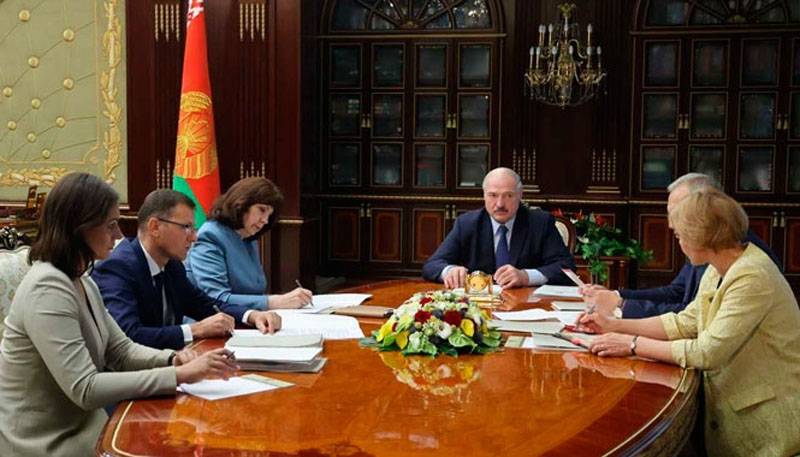 Alarming keep coming from Minsk
news
... Local journalists report that military equipment has begun to be brought to the capital of Belarus.
We are talking about the equipment of the internal, as well as border troops and airborne forces of Belarus. In particular, there are reports of columns of army trucks arriving in Minsk from the Vitebsk region.
The Belarusian "implacable opposition" was especially outraged by the introduction of military equipment into the capital.
Twitter and YouTube of the "irreconcilable" filled the footage of convoys of army trucks in Minsk streets.

This happens a few days before the presidential elections in the republic. Moreover, the situation is developing against the background of the detention of 33 persons, whom the authorities of the Republic of Belarus called representatives of a foreign PMC. 32 of them are Russian citizens. It is noteworthy how the situation is covered by the Belarusian mass media of state jurisdiction. Such media write that "up to two hundred militants arrived in the Republic of Belarus to destabilize the situation during the electoral cycle."
Lukashenko:
We need to turn to the Russian media, including Telegram channels, so that, as Putin says, they do not drive the blizzard. If you are guilty, you need to get out of this situation with dignity. Not guilty - well, we have no goals to discredit the country close to us.
At the same time, an opinion was voiced in Belarus that the detention of Russians in Belarus is a step by the authorities, which is aimed at "restraining the protest fervor."