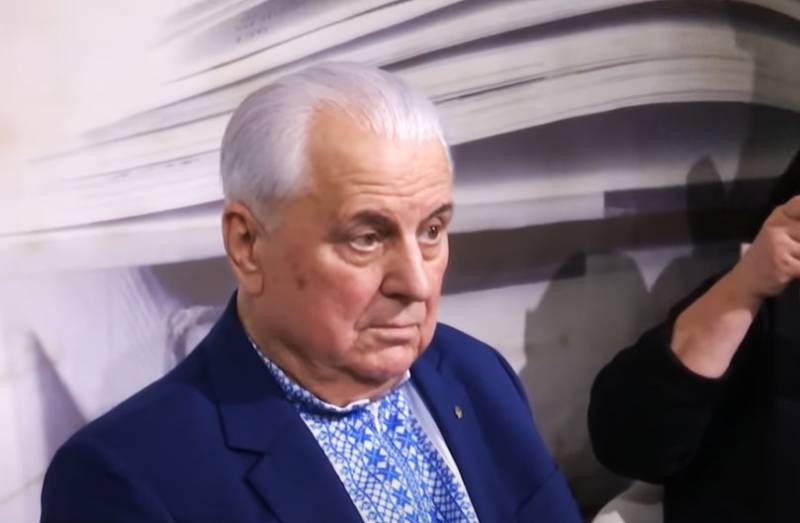 President of Ukraine Volodymyr Zelenskyy commented on the situation with the fact that at the moment the Ukrainian representation does not have a head in the Trilateral Contact Group. Let us remind you that this situation developed after Leonid Kuchma left the contact group. The argumentation presented for Kuchma's departure was as follows: "It's difficult for him there."
The current head of state was asked who will be appointed to the vacant position. Volodymyr Zelensky did not give a definite answer, but at the same time he named two main "candidates".
According to the President of Ukraine, Leonid Kravchuk, the country's first president, may take the post. Zelensky said that his office is currently "talking to Leonid Makarovich" about a possible appointment.
Another "candidate" to head the Ukrainian office in the contact group is Deputy Prime Minister of Ukraine Oleksiy Reznikov. This official combines the post of deputy chairman of the government with the post of minister for the reintegration of the so-called "temporarily occupied territories".
At the same time, Zelensky added that in the event of the appointment of one of these candidates, the other will also be involved in "work to achieve peace in Donbass."
Meanwhile, the DPR recorded the first serious violation of the ceasefire by the Ukrainian side. It is noted that the fire provocation was carried out from the positions of the 54th brigade of the special operations forces of the Armed Forces of Ukraine. Added that the fire was fired using "devices for silent shooting".