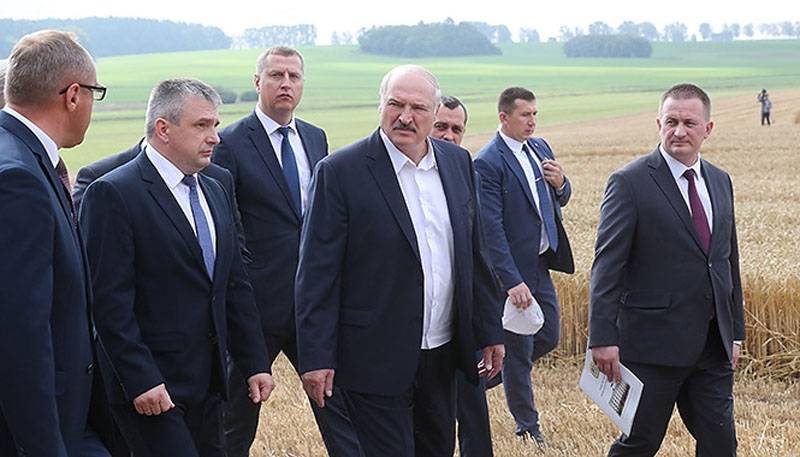 In Belarus, published data from a public opinion poll related to the upcoming elections in the republic. The opinion poll was ordered by the Second National TV Channel, and it was carried out by representatives of the analytical center Ecoom. The main task was to find out the percentage of Belarusian citizens who are going to come to the elections, as well as their electoral preferences.
The presented results of the survey, conducted from July 23 to July 27, are as follows: the total coverage of the respondents was 1879 people, the error does not exceed 4 percent.
According to Ecoom, 89,5% of those polled plan to take part in the presidential elections. A couple of weeks ago, the same expert group, conducting a similar survey, gave the result 2,2% lower.
Almost two-thirds of the respondents said they were ready to vote for the incumbent head of state at the elections - 72,3 percent for Alexander Lukashenko. The closest competitor in the upcoming elections is 37-year-old Svetlana Tikhanovskaya. About 7,5% of the citizens of Belarus intend to vote for it. Anna Kanopatskaya, who until 2019 was a member of the House of Representatives of the National Assembly of the Republic of Belarus, is among the three leaders with a noticeable lag. It is noteworthy that on July 20, it became known about Anna Kanopatskaya's "non-planning" to hold meetings with voters.
Thus, Alexander Lukashenko currently has the highest presidential rating in the republic of all candidates.
Almost 11% of the respondents found it difficult to answer the question of which of the candidates for the presidency they intend to support. 3,7% of respondents said they would vote against everyone.
Let us remind you that the elections in Belarus will be held on August 9.