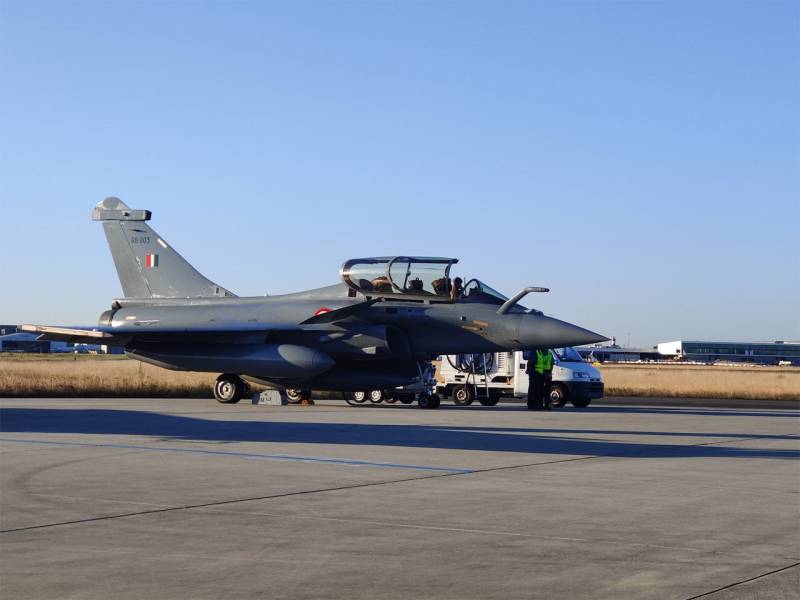 Indian media published materials claiming that three Iranian missiles exploded "near the military base of Al-Dhafra (UAE)." The materials say that Iran used missiles to strike a model of the American Nimitz-class aircraft carrier, which was earlier delivered by the Iranian Navy to the Strait of Hormuz. "Voennoye Obozreniye" reported about the creation of such a model by Iran in one of its
news
materials.
Iranian rocket fire reports
WION
.
In India, Iran's actions are closely monitored due to the fact that at the time of the Iranian exercises, there were five Rafale fighters at the said military base. These fighters fly from France to India, being purchased for the Indian Air Force. Aircraft base in the UAE was used as an intermediate airfield. The pilots rested there. And today, as previously reported, the contracted Rafale will arrive in India.
Indian media:
CNN's Barbara Starr tweeted: "CNN learned that the military bases in Al Udeid and Al Dhafra were closely following the Iranian exercises. Radars indicated that an Iranian missile may be heading in their direction.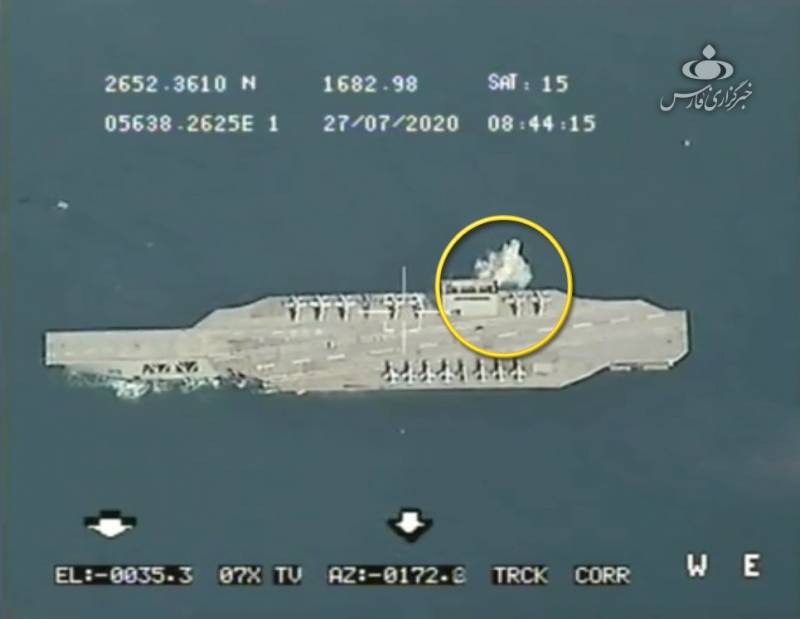 It is quite possible to consider that the key word from the correspondent of CNN in this case is "possibly". This was enough for India to start worrying about the fighters bought from France, which at that moment ended up in Al-Dhafra.