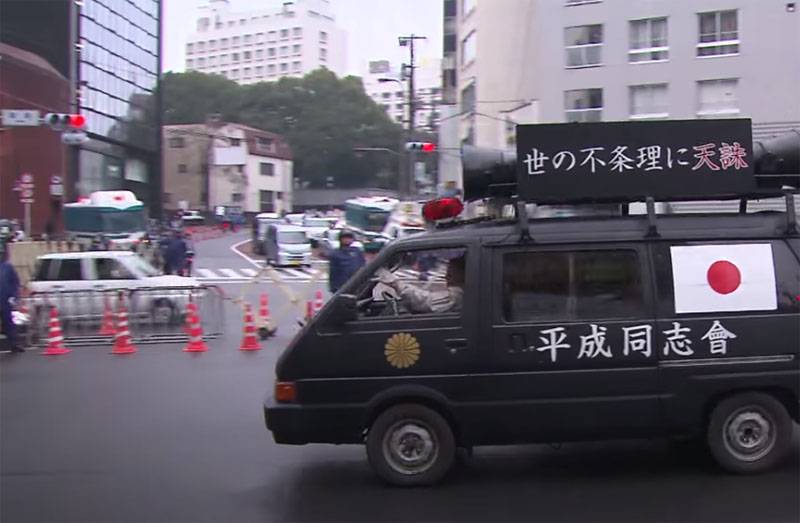 Japanese media continue to exaggerate the topic related to the Kuril Islands. Japanese newspapers never leave the pages with different opinions on "how to return the islands to Tokyo's jurisdiction." An article of a similar focus was published in the Hokkaido Shimbun edition.
The editors of the edition (and the article was published on behalf of the editors) urge the authorities of the country to prevent them from "postponing the issue of the islands on the back burner." At the same time, the publication continues (in the Japanese "tradition") to call the Russian Kuriles "northern territories".
The authors write that Russia "every time demonstrates its unwillingness to discuss the territorial problem."
For its part, it should be noted that everything is correct - after all, Russia has no territorial problems, and if someone, including Japan, has them, then this is their internal affair ...
The Japanese media note that the Japanese authorities "should not agree to play with only one goal," otherwise "it will be difficult to build truly friendly relations between the countries."
Additionally, it is said about the Constitution of Russia. It was noted that "the wording of the Basic Law that Russia is the legal successor of the USSR practically nullified the earlier efforts to reach agreements."
From the material:
Now what? - the only way is to complete the discussion on the transfer of the four islands. Now for Putin, even if he showed goodwill, there is no way to transfer these islands, since the Russian Constitution prohibits the alienation of lands. And Putin himself said that the content of the Constitution fully corresponds to the wishes of the Russian people. This means only one thing: for Putin, domestic political positions are much more important than building relations with Japan.
A strange statement. It is as if relations with Russia are more important than domestic political positions for the Japanese authorities.
Further in the Japanese media it is said that, despite the situation, Shinzo Abe "could seek an adjustment of the Russian position on the northern territories." It is also noted that the Japanese authorities "do not know how to do this."
The comments of Japanese readers to this article in Hokkaido Shimbun smack of blatant militarism. In particular, there are appeals to "take the islands by force," as well as statements that "no good-neighborly relations are possible with Russia." One of the readers writes that Russia "can give up the islands if it collapses itself - like the USSR."