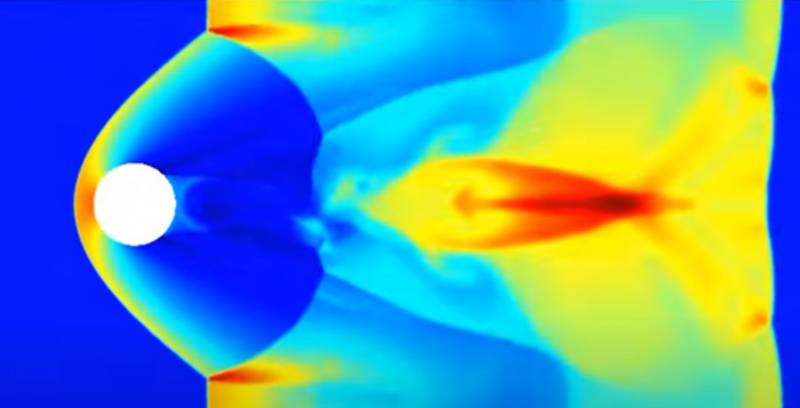 Employees of the University of San Antonio (Texas, USA) and the American Southwest Research Institute received an order to study the movement of objects at hypersonic speeds. According to the latest information, these studies were ordered by the US military, which is going to receive a hypersonic
weapon
.
The work is carried out in the laboratory under the direction of Christopher Combs and Nicholas Muchke.
Nicholas Muchke:
The goal is to ultimately make full aerodynamic measurements in a truly representative hypersonic environment. These measurements will help develop the next generation of hypersonic objects.
It is noted that an important phase of the study is that associated with the study of the parameters of air that comes into contact with an object moving at a speed of more than Mach 5 (this is hypersonic speed). The researchers remind that at such speeds of the object, the air in contact with it begins to disintegrate into molecules, which can later be built into new compounds. Thus, the decomposition of air into nitrogen and oxygen molecules is noted, which are arranged in various configurations at high temperatures.
The researchers described the method:
We carried out the first stage of research in a mechanical engineering laboratory using a two-stage system of light gas cannons, which simulates hypersonic flight conditions and allows images of objects in hypersonic flight. When we launch an object at hypersonic speeds, the air around it begins to collapse. The resulting temperature can exceed the surface temperature of the sun. A configuration is being built, the parameters of which allow us to track the laser beams that we aim at what used to be an air mass.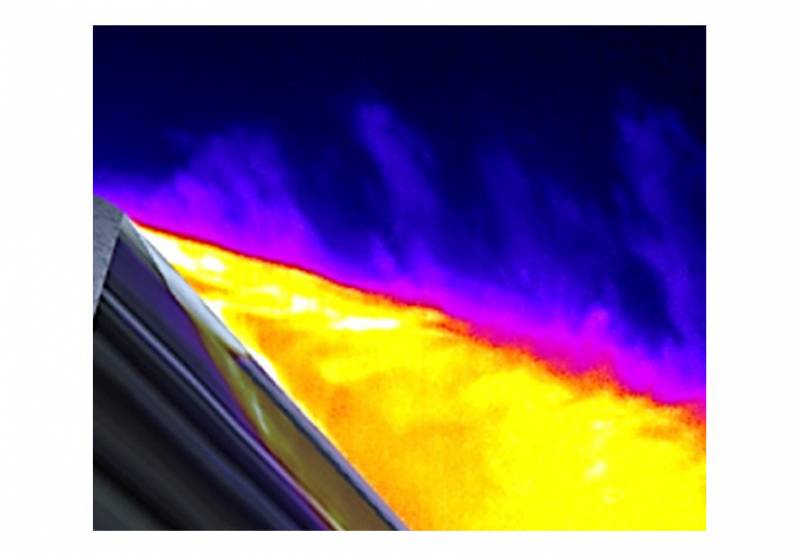 It is noted that the medium formed during the flight of an object at hypersonic speeds absorbs laser radiation more intensively. Then there is a glow of different wavelengths. On this basis, as stated, it is possible to build mathematical and physical models of hypersonic motion, which will allow the selection of suitable materials for effective flight at hypersonic speeds.
From Christopher Combs' statement:
We hope to measure the pressure, temperature and density of the environment, which will ultimately lead to a truly representative picture of a hypersonic flight environment that is extremely difficult to study in real conditions.
It is noted that some of the experiments are carried out in a Ludwig tube with a high-speed diaphragm. The maximum speeds for which the experiments were carried out in the American laboratory were 6-7 M. It is noteworthy that the Ludwig tube is far from a supermodern invention. It was developed in Germany in the mid-1950s. It conducted experiments to model the "behavior" of aircraft parts in different countries, in terms of turbulence. Judging by the statements of American scientists, the Ludwig tube does not lose its relevance even with modern research in the field of hypersound.