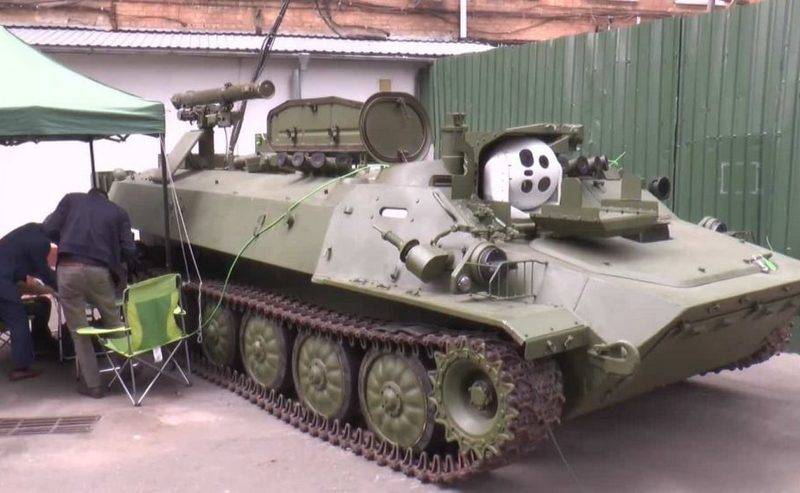 In Ukraine, the next modernization of the 9P149 combat vehicle of the Soviet self-propelled anti-tank missile system 9K114 "Shturm-S" has been carried out. The prototype was shown during a visit by the new Ukrainian Deputy Prime Minister - Minister for Strategic Industries of Ukraine Oleg Urusky to the state enterprise Kiev Design Bureau "Luch".
As reported, a prototype of the 9P149 combat vehicle of the 9K114 Shturm-S self-propelled anti-tank missile system was created by specialists from the Luch Design Bureau. According to available information, testing of a prototype of the modernized complex is planned to begin in the near future.
According to the developers of the upgraded complex, the Shturm-S combat vehicle is equipped instead of the standard 9M114 ATGM with the RK-2V Barrier-V guided missiles developed at the Luch Design Bureau with a laser beam guidance system. The declared firing range of Ukrainian missiles is 6 kilometers. Another change is the use of a round-the-clock optoelectronic OPSN-I system developed by the Izium Instrument-Making Plant for target detection and missile guidance. The ball of the OPSN-I system is installed in the front of the vehicle and in the stowed position is closed by an armored flap, which leans back before firing.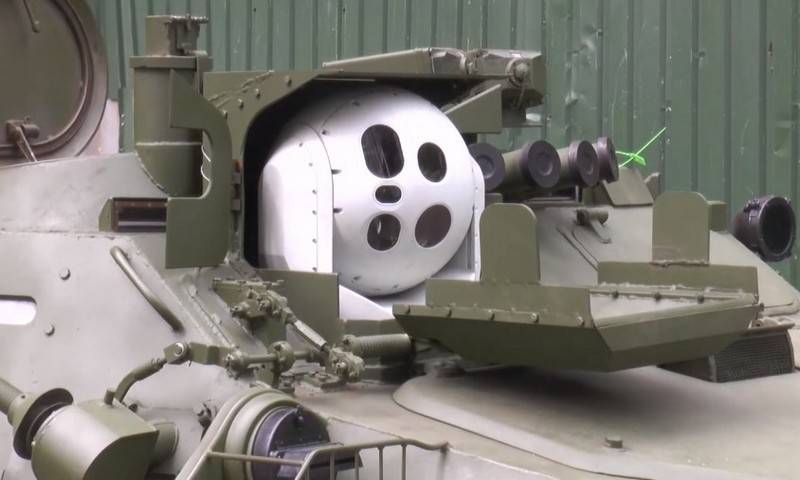 The OPSN-I product, as stated, provides a target detection range of up to 14,5 kilometers, and from 6 kilometers it allows you to accurately identify the target. With a high probability, we can say that this product is still intended for
aviation
, but not for land vehicles.
Also, on the modernized version of the Shturm-S complex, laser radiation indicators and a system for setting up an aerosol curtain are installed.