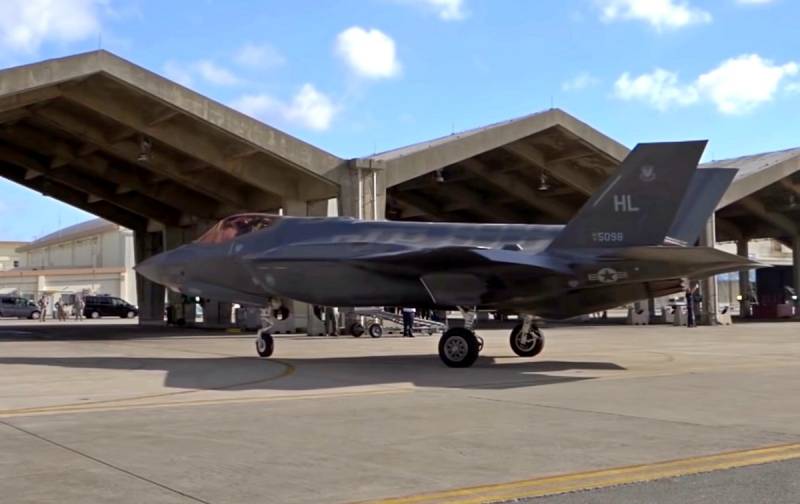 Poland will not deploy the American fifth-generation F-35 Lightning II fighters purchased from the United States at the base in the city of Malbork and Minsk-Mazovetskiy, fears are raised by the proximity of these airfields to the border of Russia and its ally Belarus. Reported by Defense24.
According to the newspaper, the Polish Ministry of Defense is afraid to deploy F-35 fighters in Malbork, located 80 km from the Kaliningrad region, and in Minsk-Mazovetsky, located near Belarus. The main danger, in the opinion of the Polish military, is that at such a close range, a potential enemy will be able to study "the radar and infrared characteristics of fifth-generation American fighters." In this regard, the F-35 is proposed to be deployed in Svidvin in the West Pomeranian Voivodeship bordering Germany.
Ten years ago, two squadrons of Su-21 fighters were deployed at the 22st tactical airbase of the Polish Air Force in Svidwin, and therefore the infrastructure necessary to accommodate F-35 fighters has been preserved at this facility. However, before the redeployment of new fighters to this airfield, modernization work will be carried out on it.
According to available information, the Polish Ministry of Defense has already announced a tender for construction work at the airbase in Svidwin. However, the Polish publication does not rule out that after the modernization, the F-16 Fighting Falcon fighters located at the Kshesiny airbase in Poznan will be deployed at this airfield, and another place will be found for the F-35.