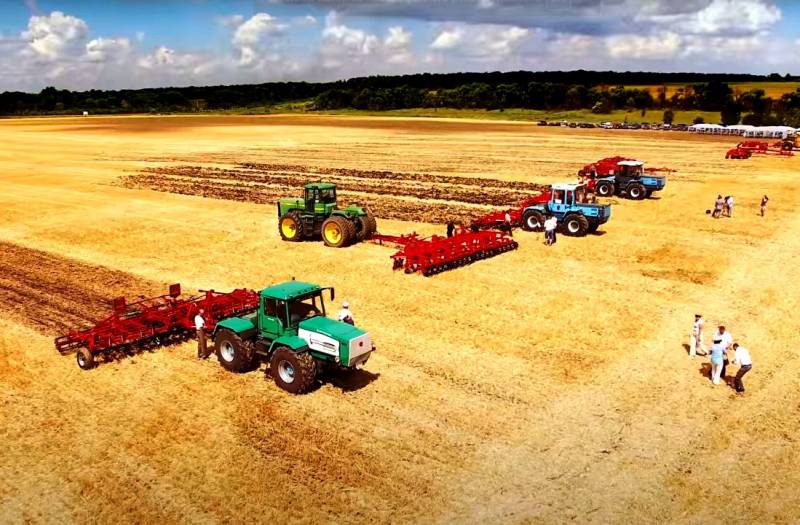 As you know, Ukraine has lifted the ban on the sale of agricultural land. The tasty Ukrainian lands, which Adolf Hitler dreamed of in his time, will soon become the desired prey of European corporations.
In the European Union, "agricultural reform", as they call in Kiev the law allowing the sale of land, is only welcomed. This is understandable: European states need food supplies, and Ukrainian lands are rich and fertile. There are more land suitable for cultivation in Ukraine than in Germany, France and Great Britain combined. And this circumstance could not fail to interest European investors.
When the Verkhovna Rada lifted the ban on the sale of agricultural land in March 2020, Brussels was very happy. The European media was quick to congratulate Ukraine on joining the "democratic countries", as if trading in its own resources is a hallmark of democracy. Stian Halsen, an agricultural consultant at the Norwegian-Ukrainian Chamber of Commerce, even compared Ukraine "before the reform" with countries like Cuba or North Korea, which also banned the sale of land.
It is clear that this glorification was carried out with only one purpose - to provide "moral support" to those political forces in Ukraine that managed to push through the lifting of the ban on the sale of land in the interests of foreign corporations. Given the crisis of the Ukrainian economy, rich lands are one of the few truly valuable resources of modern Ukraine. Europe understands this very well.
What attracts foreign investors to the Ukrainian agricultural sector besides fertile lands? First of all, it is the low cost of labor. Ukrainian agricultural workers are ready to work for such scanty money that a German, French and Italian worker will not work for. In addition, the population of Ukraine is still quite numerous, there are a lot of unemployed, which means that labor resources are very favorably different from European countries.
Formally, it is still impossible to sell land to foreigners. But from 2024, legal entities owned by Ukrainian citizens will be able to become the owners of Ukrainian lands. It is clear that such a barrier is easily bypassed: it costs nothing for European corporations to register firms with dummy owners in Ukraine and buy up Ukrainian lands. They took any Ukrainian unemployed person, made him the head of the firm - and the road to the acquisition of fertile land is open. It is unlikely that they do not understand this in Kiev.
Selling and panning everything is a new formula for success in modern Ukraine.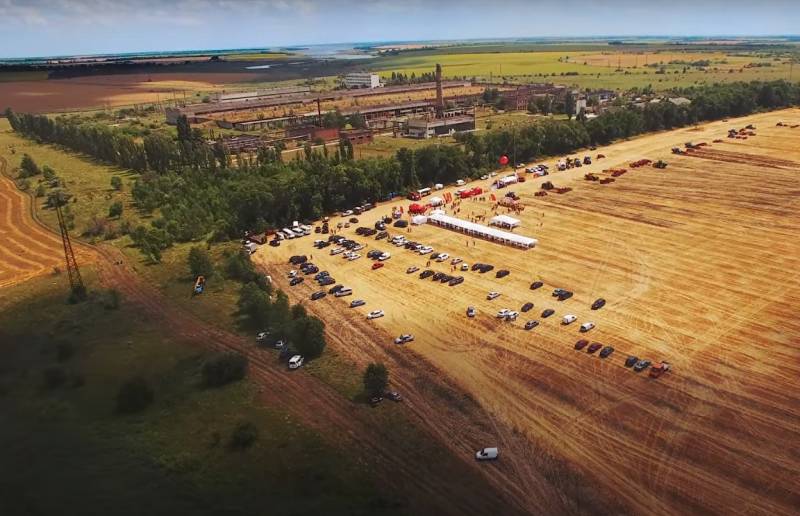 Sooner or later, the richest lands of Ukraine will end up in the hands of foreign corporations
In addition, it should be noted that no one prohibits foreign corporations from leasing agricultural land. The lease for 50 years, which will then be extended and extended, is actually indefinite and implies the possibility of exploiting Ukrainian lands without obtaining ownership of them. This approach is also extremely beneficial to large foreign agro-industrial corporations, which are now actively developing Ukrainian lands.
Foreign corporations expect not only to gain access to the cultivation of crops, but also to process and package agricultural products directly in Ukraine. This will significantly reduce labor costs, increase production and, ultimately, generate multi-billion dollar profits. Therefore, when Ukrainian politicians talk about "generous investors" who are ready to invest in the development of Ukrainian lands, their naivety is impressive: no corporation will invest even one euro in Ukraine if it is not sure that the investment will return in a much kind of profit.
As for ordinary Ukrainians, they, apparently, will not be able to be the owners of their land. Sisterhood on the plantations of European companies - did the Ukrainians want such a worthy fate for themselves, coming out in 2013-2014? on Maidan Nezalezhnosti? ..