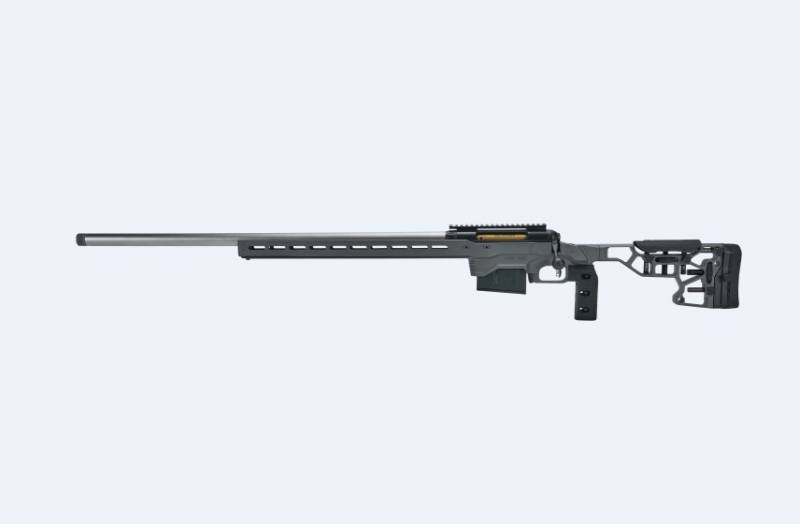 After the presentation of the 110 Elite Precision series of high-precision rifles in October 2019, the American company Savage Arms decided to expand the series by adding a rifle of the same class for left-handers to the catalog. Layout new
weapons
for shooters with a leading left hand has a "mirror" design.
In addition to its special layout, the rifle has the same features as other weapons in this series - modularity and versatility. Suitable for .223 Remington, .308 Winchester, 6.5 Creedmoor, 6 mm Creedmoor, .300 Winchester Magnum, .300 PRC and .338 Lapua Magnum. The box magazine holds 10 conventional ammunition or 5 Magnum rounds.
The rifles are equipped with 660 mm long stainless steel barrels. In Magnum calibers, the barrel length is 760 mm.
Depending on the caliber, the cost of the rifle ranges from $ 1999 to $ 2149. The latter price refers to long-range calibers. The prices for the new weapons are no different from the usual right-handed version, so there is no discrimination against left-handed people. This is because for some time in the United States the term "discrimination" is perceived as something especially an island.