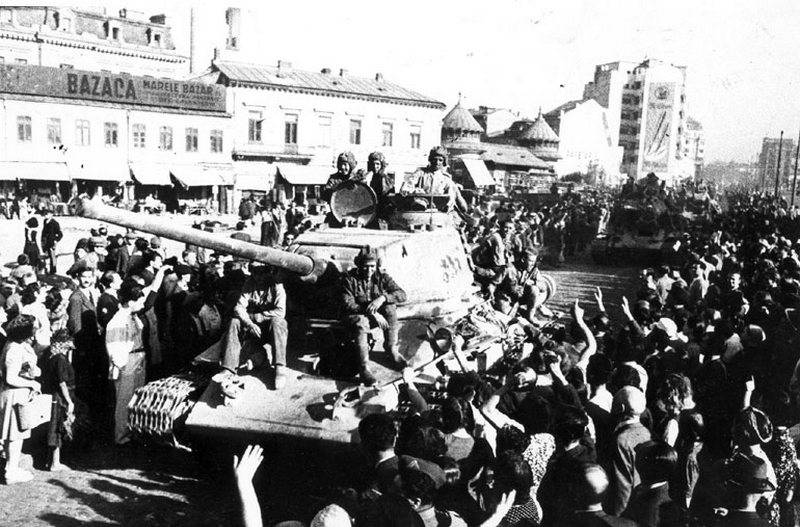 Another of the countries of the former socialist camp decided to get rid of the "communist legacy". According to Romanian news agencies, the country's Senate (upper house of parliament) has postponed the celebration of the victory over Nazi Germany from May 9 to May 8.
The Romanian Senate adopted a draft law to postpone the celebration of the day of victory over Nazi Germany, supporting the announcement of May 8 as the "Day of Victory of the United Nations Coalition in World War II."
Ovidiu Rajecki, a deputy from the National Liberal Party, said that with this bill, Romania wants to "correct
historical
the ambiguity that prompted in the communist period to celebrate the date of May 9 on the Soviet model. "According to him, earlier Romania, located in the" Soviet sphere of influence ", was forced to celebrate Victory Day on May 9, while other countries celebrated it on May 8, because according to By the act of surrender, hostile actions were officially terminated on May 8, 1945 at 23:01.
Since the change of the regime, the SRR (Socialist Republic of Romania), located in the Soviet sphere of influence, has recognized May 9 as Victory Day, but the date that really is a victory day for our state is May 8, 1945
- he said.
Now the draft law on postponing the date of the victory day will be considered by the Chamber of Deputies (lower chamber) of the Romanian Parliament.