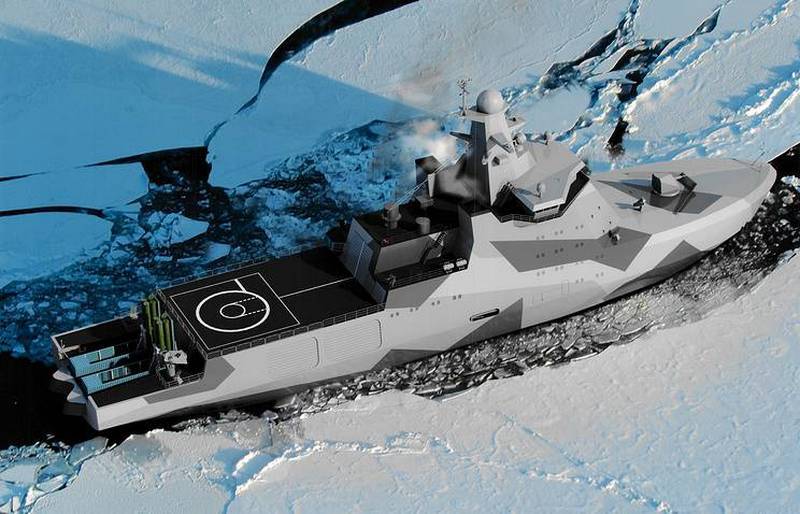 The US claims on arming the Russian icebreaker Ivan Papanin with the Kalibr cruise missiles are unfounded, since this ship is not a classic icebreaker. This was stated in an interview with RIA
News
Ambassador-at-Large of the Russian Foreign Ministry Nikolai Korchunov.
According to Korchunov, the statement by the commander of the US Navy in Europe and Africa, Admiral James Foggo, that the Russian icebreaker Ivan Papanin can carry the Kalibr cruise missiles on its board has no basis at all. This ship is not a classic icebreaker, it is an ice-class patrol vessel built for the Naval
fleet
Russia.
We are not aware of the allegations in question. (...) in relation to the Ivan Papanin icebreaker. (...) this is not a classic icebreaker, but a multifunctional patrol ship created for the Russian Navy. The fact that weapons are being installed on a warship should hardly raise questions, especially if these weapons do not contradict international agreements (...)
- explained the Russian diplomat.
He emphasized that the possibility of installing containers with Kalibr cruise missiles or Uran missiles on Russian icebreakers is only possible during a special period when these ships are involved in strengthening the Northern Fleet's naval grouping, whose area of ​​responsibility includes the entire NSR route, as well as the Arctic coast of Russia.
Korchunov also explained that the United States did not apply to Russia regarding the leasing or sale of icebreakers. According to him, the United States intends to lease several icebreakers in addition to its own, which will be built. However, Russia is not one of those countries from which the Americans would like to buy or rent icebreakers. Most likely, Washington will turn to Canada, Sweden and Finland on this issue.