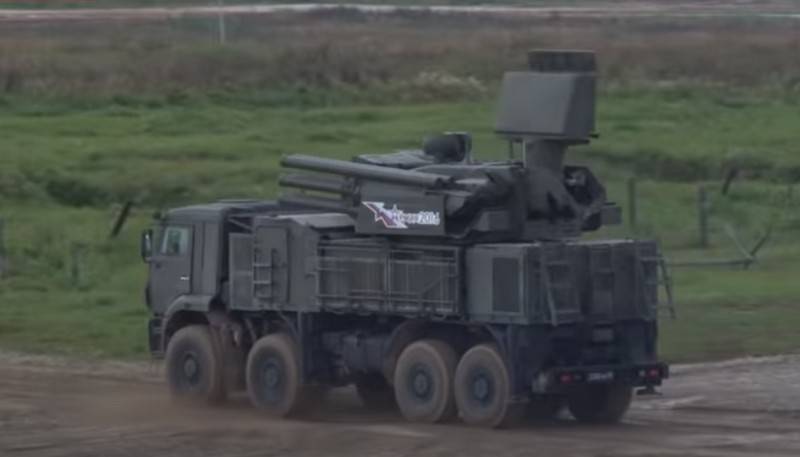 Russian air defense missile systems "Pantsir-S" received an automated control system that allows finding targets and shooting them down without operator participation. This was reported by Izvestia with reference to sources in the Ministry of Defense.
As stated in the military department, the Russian ZRPK "Pantsir-S" received a new automated control system with "signs of artificial intelligence." The new system independently, without the participation of the operator, takes into account the tactical situation, the location of targets and the degree of their danger, after which it chooses the sequence of hitting targets for optimal reflection of the raid.
The control system is specifically designed to protect against massive attacks by any airborne means of destruction - from homemade drones to cruise and ballistic missiles. She can combine several complexes under her control for more effective destruction of targets or cover each other. Also, this system can be integrated into the control systems of other Russian anti-aircraft systems, taking control of them, or acting as an auxiliary, receiving target designations from the command post.
As the former chief of the anti-aircraft missile forces of the Russian Air Force, Lieutenant General Alexander Gorkov, said, human capabilities are limited, and modern anti-aircraft combat is fleeting. During a massive air strike, the commander does not always have time to analyze the situation, especially if the attack is coming from different directions. Therefore, the introduction of automated systems significantly increases the efficiency of anti-aircraft systems.
New capabilities will not only significantly increase the effectiveness of the complex, but also allow the competent and economical use of its ammunition
- added the general.