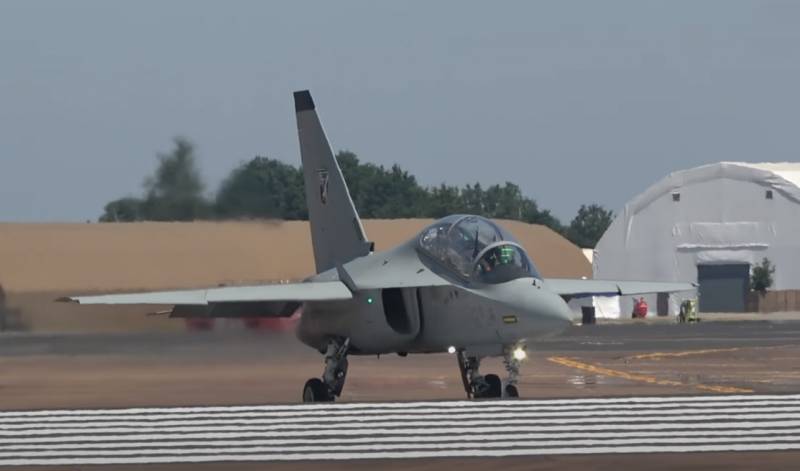 Deliveries of the M-346FA Fighter Attack light combat trainer produced by the Italian Leonardo corporation are expected to begin in 2021. At present, Azerbaijan is the first and only customer of this model.
As explained in the corporation, the M-346FA variant differs from the base model primarily in the optimized Grifo radar station. The first successful flight took place on 13 July.
With this latest advancement, the more versatile M-346 fighter-attack aircraft will soon join the most advanced training aircraft.
- explained in the corporation.
As indicated, the M-346FA allows not only to conduct pilot training, but also through the integration of new equipment to use the machine as an "effective light attack aircraft."
UBS M-346 is one of the branches of the development of a once single platform, developed in cooperation with Russia. In the Russian Federation, this and failed project of cooperation eventually resulted in the Yak-130, which is actively entering the country's armed forces as a training "desk". At the same time, the Italian company is positioning its analogue M-346 as the only creation worthy of attention.
The M-346 is the most advanced jet trainer
- says the company's website.