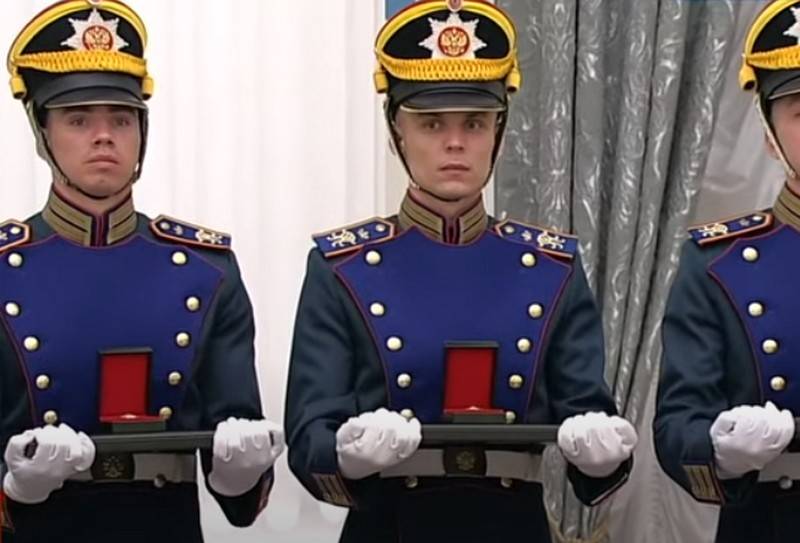 It was decided to encourage the past vote on amendments to the Constitution. According to RBC, citing its sources, the Kremlin is preparing to reward and encourage officials, artists and bloggers who took part in the preparation, conduct and voting information on amendments to the Constitution.
As the newspaper writes, Russian President Vladimir Putin will hold an award ceremony for all those involved in the vote. The lists of awards are currently being prepared in the Kremlin, and they will be extensive.
It is reported that it is planned to reward and encourage members of the Central Election Commission, representatives of election commissions, members of the All-Russian Popular Front, United Russia and the working group on the preparation of amendments to the Constitution, the presidential administration, as well as some artists and bloggers. All of them will receive orders, medals, commendations or certificates of honor, depending on their participation in the preparation for the voting and its holding.
It is noted that artists and bloggers will be rewarded and encouraged not only for videos and information on voting, but also for their activities during the coronavirus pandemic. For example, actors Vladimir Mashkov and Sergei Bezrukov took part in concerts and actions for those on self-isolation for free.
As explained, awards, commendations, certificates of honor and encouragement are standard practice following a referendum. When presenting awards in this case, it is not said that they are awarded for participating in elections, usually the wording is completely different.
It is not yet known when the award ceremony will take place. According to some reports, the preparation of lists of "all involved" can take several months.