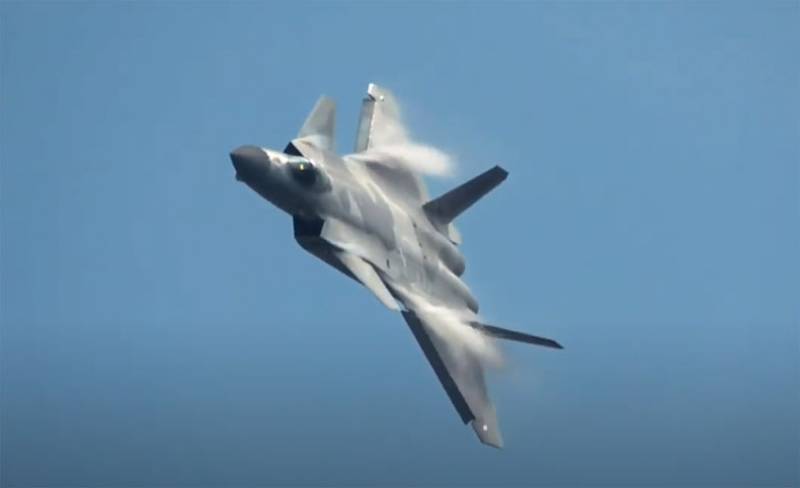 The Chinese media published another interview with the chief designer of the new generation J-20 fighters. These aircraft are now actively supplied to the PLA Air Force. Chinese journalists asked the interviewee Yang Wei about how the new generation of Chinese fighters fundamentally differs from the previous generation.
According to the J-20 designer, the fundamental difference is not so much the increased range of combat use and firepower, but the filling in the form of artificial intelligence.
Representing a China Corporation
aviation
Industry (AVIC) Yang Wei says that agility was a decisive factor in previous generations of fighters.
The chief designer of the J-20 explains why agility is not important:
Now this concept is becoming a thing of the past, as missiles are being developed, within the range of which it is almost impossible for an aircraft to escape from them.
It is noteworthy that Yang Wei talks about "the outdated concept of the importance of super maneuverability" all the time. Earlier in the Chinese media, a similar statement was also made. If this rhetoric comes from the designer of the new generation of Chinese aircraft, then it should be assumed that the same J-20s have big problems with maneuverability.
Yang Wei:
Information has now become a decisive factor as modern fighters focus on getting more information from AFAR radars.
According to the Chinese aircraft designer, new generation fighters reduce the enemy's ability to obtain sufficient amounts of data, including using effective electronic warfare and stealth technologies.
Yang Wei says that for the aircraft of the near future it will be relevant to operate in an integrated network, exchange data in real time, and be able to perform joint operations.
Today in China they say that by 2035 a 6th generation fighter will appear in the country (according to the Chinese classification - the fifth).