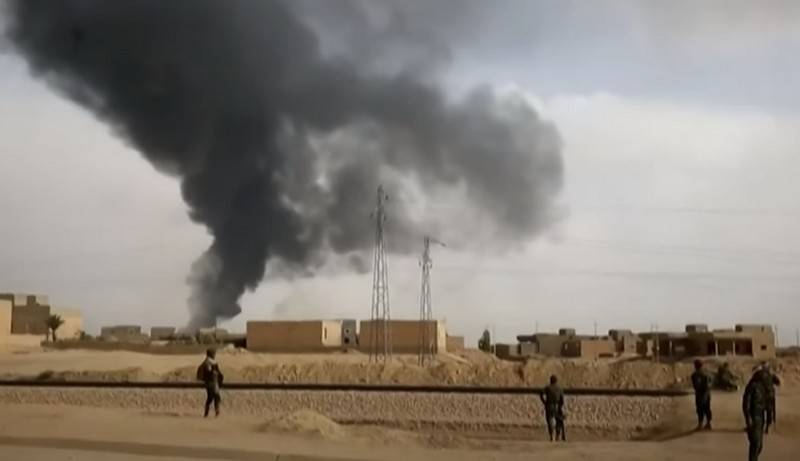 American military bases in Iraq were again attacked by unknown persons. As reported by Al Sumaria TV channel, citing a statement by Iraqi security forces, two powerful explosions thundered at a military base north of Baghdad on Tuesday night.
According to the TV channel, the explosions thundered at the Spiker Air Force Base, where both the American and Iraqi military are stationed. The second name of the base, located in the northern outskirts of the city of Tikrit in the province of Salah-ed-Din, is Majed at-Tamim. There are different reasons for the explosions, but no official statement has yet been issued from the American side.
Exactly at 23:00 (coinciding with Moscow), two explosions thundered at an air base in the province of Salah ed-Din. (...) the massive fire was contained by the arriving civil defense brigades. According to preliminary data, no victims
- said in a statement.
According to information voiced by Al Sumaria, citing Iraqi security forces, the cause of the two powerful explosions was the detonation of ammunition stored in boxes. Moreover, the reason for the detonation itself is not named. But according to the Sky News Arabia TV channel, a missile strike was launched at the base.
Note that this incident was the second in the last few hours in Iraq. Earlier, the missile strike was launched at the Al-Tajji military base, where American troops are also stationed. According to the information, three rockets hit its territory. According to official data received from the Iraqi security forces, a helicopter of the army
aviation
USA and
weapons
workshops. No casualties and injuries were reported among the personnel.