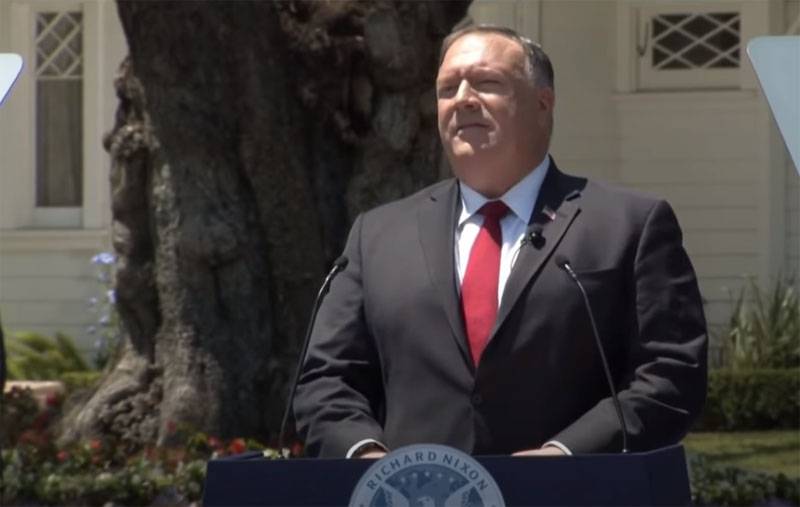 US Secretary of State Mike Pompeo recently actually declared war on the People's Republic of China. This opinion is expressed by journalist Konstantin Semin in the new edition of the Agitprop program.
Pompeo, giving a speech, asked the question: "What has the US 50 years of rapprochement with China brought?"
According to the head of the US State Department, earlier American leaders believed that such a rapprochement would allow China to "adopt American democratic values," but "this did not happen." In Washington, China is accused of "aggressive behavior", "infringement of the rights and freedoms of citizens" - a typical set of accusations from a state that has declared itself the world's beacon of democracy. Now a new accusation has been added: in Washington, they claim that it is China that is to blame for the spread of the coronavirus.
After that, the United States and China exchanged "pleasantries" in the form of mutual closure of consulates. They took off the flags, draped the signs.
Experts believe this is the most serious deterioration in relations between the United States and China in decades.
Previously, China in the United States was presented as a powerful ram against the USSR and Russia, but now Pompeo believes that it is time to torpedo China itself, which is increasingly competing in the international arena.