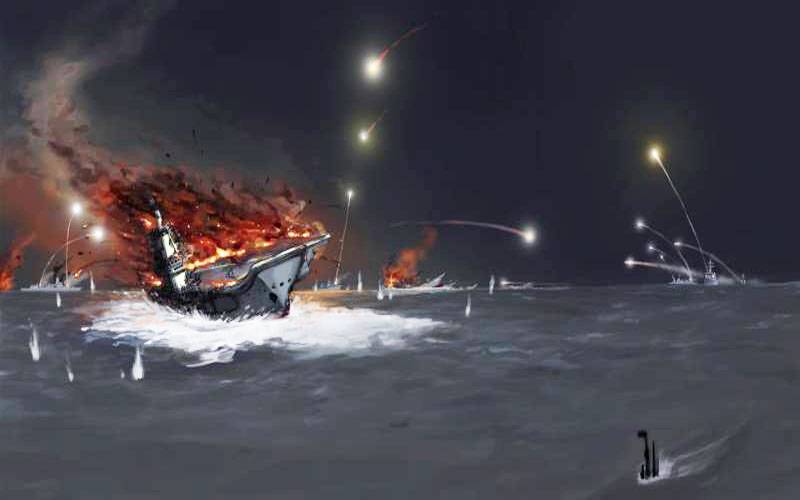 Against the background of the planet's immersion in the element of geopolitical turbulence and the arms race, the public is trying to connect to the global trend, offering its own vision of the "upcoming" battles.
For example, in South Korea, images of hypothetical battles with the enemy are widely distributed. Given the difficult relationship with Beijing, it becomes clear why the PLA is the enemy. One of the images depicts squadrons of the Chinese and South Korean fleets. The author, having an idea of ​​the state of the armed forces of the two countries, tried to reflect the types of ships and the alleged outcome of their collision.
The central figure is the engulfed aircraft carrier Shandong, the first fully built in China and commissioned six months ago. Destroyers of types 055 and 052D are in distress near the flagship. They are serially built at Chinese shipyards. The Type 055 is the largest ship in its class after the American Zumwalt.
According to the author's idea, class S destroyers and project D submarines "dealt" with the enemy. These designations apparently include the ships of the Sejong the Great project (also known as KDX-III, three pennants were built, the same number ordered) and Dosan-class submarines Ahn Changho (KSS-III, in serial construction).
Bravo bravo RoKA [Republic of Korea Armed Forces]
- writes one of the users, positively assessing the vision of the sea battle.