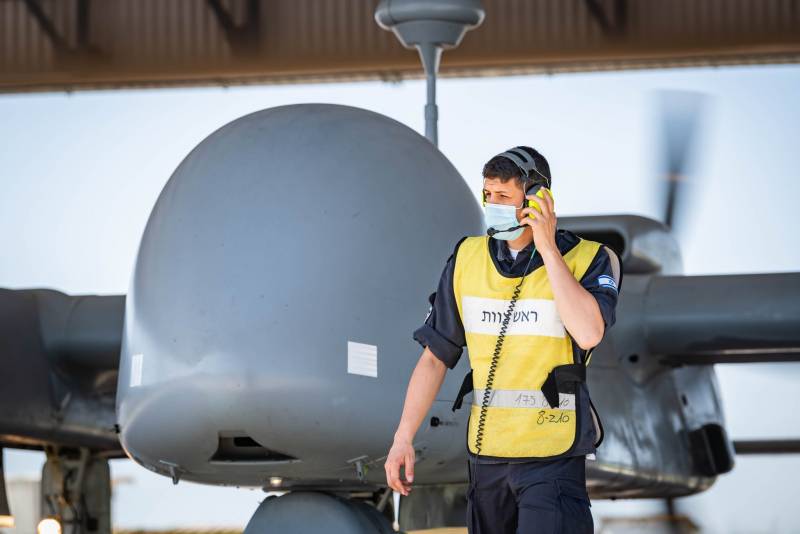 Information about the loss of its unmanned aerial vehicle by the Israel Defense Forces was confirmed. According to the latest reports, an Israeli military drone fell in Lebanon.
Lebanese sources say that an Israeli-owned UAV carried out aerial reconnaissance in Lebanese airspace. Such actions have recently become customary for Israel. The command usually says that in this way the activities of the Hezbollah group are monitored.
The reasons for the fall of the drone have not been officially reported. By and large, there can be two such reasons: the drone fell due to a technical problem or was shot down.
Initially it was reported that data from a reconnaissance UAV could be used by Hezbollah for its own purposes. However, the Israel Defense Forces claim that there is no threat of data loss, since the drone transmitted it in real time to a special docking station, where the operator receives and, if necessary, performs decryption.
The specific model of the Israeli drone that crashed in Lebanon is not mentioned.
The day before, Israeli Defense Minister Beni Gantz paid a visit to the border base. During the visit, he said that the local authorities are responsible for everything that happens in Syria and Lebanon. According to the head of the Israeli Defense Ministry, his country does not threaten anyone, "but if someone tries to test Israel's strength, he will recognize the full strength of the Israeli army."