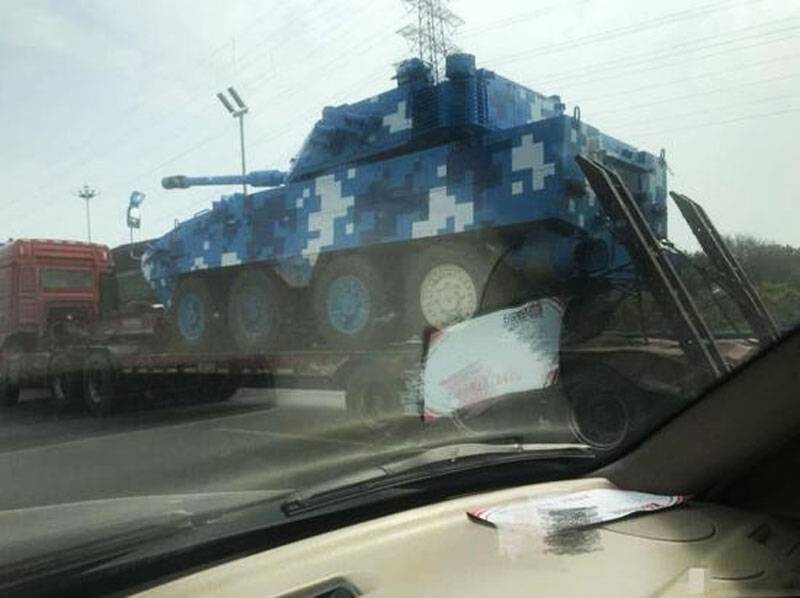 The network discusses pictures taken on one of the highways in China. We are talking about a unit of wheeled armored vehicles in camouflage colors of the People's Liberation Army of the People's Republic of China, captured on a mobile phone camera. The author of the pictures writes that this is an "unknown" infantry fighting vehicle made in China.
On the one hand, the armored vehicle resembles an amphibious armored personnel carrier of the Chinese Marine Corps - ZTL-11. This armored vehicle is equipped with a 105-mm cannon and is considered as a means for the transfer of troops and at the same time for artillery support of amphibious operations in the coastal zone.
However, the armored vehicle, which was transported on an automobile platform, even had a lot of visual differences from the ZTL-11. In particular, in the ZTL-11, each of the pairs of wheels has its own "space" in the lateral projection. This is achieved by a special shape of the body, when the wheel spaces in the upper part are organized by structures in the form of volumetric armored prisms.
The photo shows that such armored prisms ("wings") of the hull separate only the front wheel group.
Photo used on the Chinese portal Sina: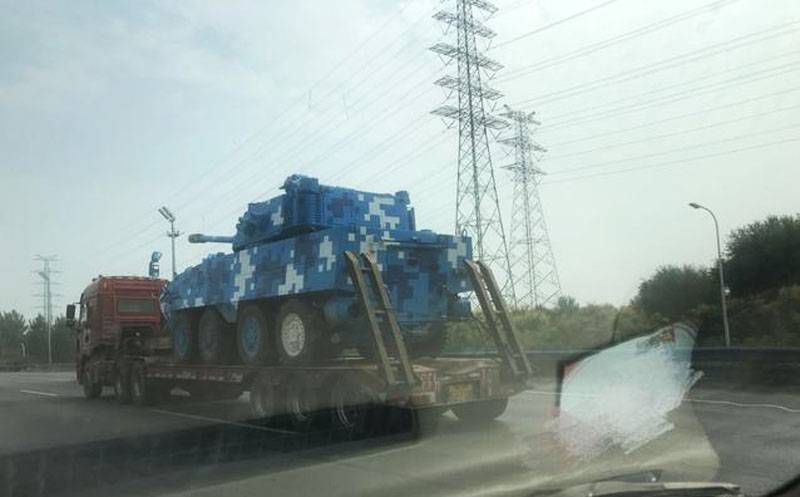 Also, the modification captured on camera differs from the classic version of the ZTL-11 in the presence of special add-ons on the turret. It is assumed that one of them represents the design of a remote combat module, which includes a machine gun.
The same - classic - version of ZTL-11 - without a combat module:
CCTV frame: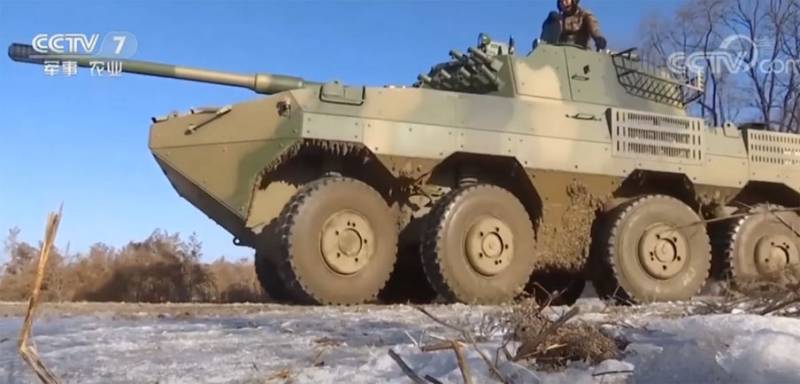 As you can see, the differences are in the shape of the tower.