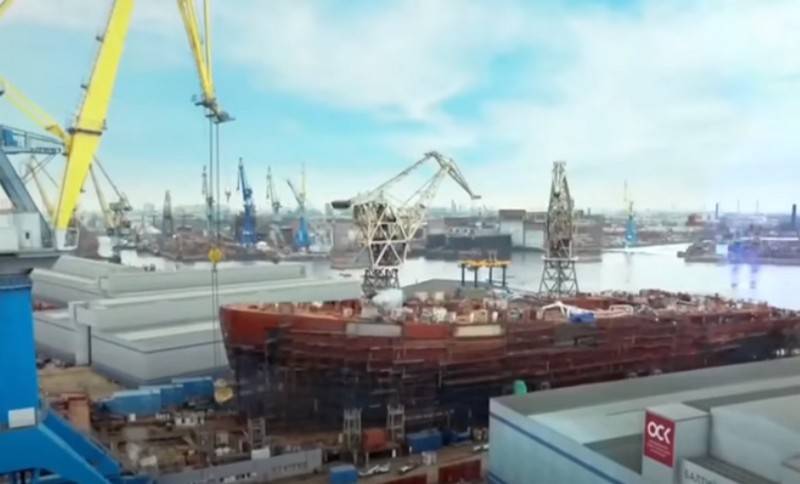 In 2020, it is planned to transfer 14 warships and at least three nuclear submarines to the Russian Navy, said Alexey Rakhmanov, General Director of the United Shipbuilding Corporation.
Reporting to Russian President Vladimir Putin on the plans to deliver the ships this year, Rakhmanov said that at present, the USC enterprises are at various stages of construction, 50 warships. By the end of the year, it is planned to transfer 14 surface combat ships and three nuclear submarines to the Navy.
There are plans for delivery in 2020 - 14 warships, which, in general, for us, even in comparison with the Soviet period, is a record. During the Soviet years, we handed over only six submarines a year, and this is a figure that we will be very close to. This year we hope that
the fleet
we will transfer at least three, and hopefully even four, submarines
- said the head of USC.
According to Rakhmanov, the state defense order is the main field of activity of the corporation.
As previously reported, this year Sevmash plans to transfer four nuclear submarines to the Navy: the Poseidon carrier Belgorod, two Yasen-M nuclear submarines Kazan and Novosibirsk, and the Borey-A submarine. Prince Oleg ". "Novosibirsk" and "Knyaz Oleg" will go to the Pacific Fleet, "Kazan" and "Belgorod" will remain in the Northern Fleet, which since the beginning of the year has already received one "Borey-A" "Knyaz Vladimir" and the first serial frigate of project 22350 "Admiral Kasatonov" ...